Extreme Mash-Up Class Launches at Portway Lifestyle Centre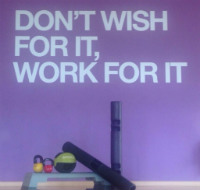 Join the team every Friday evening from 5.45pm - 6.30pm at Portway Lifestyle Centre, Newbury Lane, Oldbury, B69 1HE.
The 45-minute class mashes together the best parts of the Extreme 30-minutes classes.
Every week will be different whether it's a combination of Bodyweight, ViPR and Abs or Kettlebell and Bodyweight.
Each class will see lots of variation to target a range of muscles - perfect for endurance training, weight loss and helps to transfer your body under interval training principles.