Everything you need to know about Pre-Natal & Post-Natal fitness classes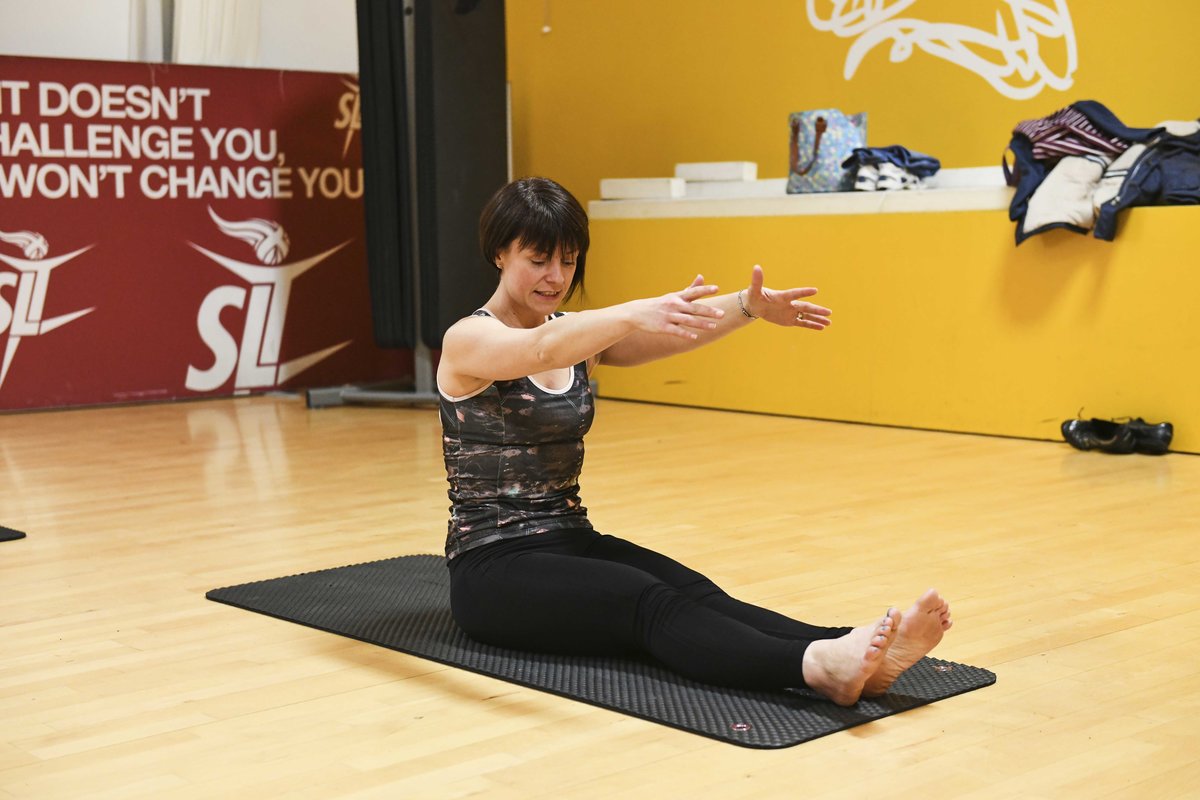 Wednesbury Leisure Centre launched both Pre Natal and Post Natal fitness classes at the start of this month. We caught up with Instructor Natalie Maddox who answered a few questions for us about the classes and what to expect from them.
What are Pre Natal/Post Natal fitness classes?

Pre-natal (before birth/during pregnancy) is suitable from 12 weeks, when the pregnancy is considered "established". Ladies should Check with midwife in case there are any problems or if they have had help getting pregnant, or even if they are and older mum. These are termed "precious pregnancies" a midwife may want them to hang on a little longer before starting a class. Of course if mum already attends classes/gym of some sort then there's no reason for her to change her routine in the early weeks, just dial it back a bit. Prenatal looks at gently and appropriately strengthening core and postural muscles with a little pelvic floor work and gentle stretching. Ladies can dial it back as they need to as they get bigger.
Post-natal (after pregnancy) is suitable from around 10 weeks if it was a normal birth 12+ if C-section. Mum must have been signed off by her midwife before attending and I'll do a diastasis recti check if need be to see where she is with that as it has a bearing on what she can do in class. Again, all exercises are appropriate for her, gentle and limiting certain movements to make sure there's no extra strain put on healing muscles. Pelvic floor and postural exercises again in this class.
What are the benefits of the classes?
Prenatally, classes help ease back pain and the exercises can be gently performed at home to help this. It's a chance to ask questions about pregnancy and to keep everything moving, your body works hardest when pregnant, but you're also working super efficiently and there's no reason why you shouldn't still be up and moving we'll for as long as possible.
Postnatally, if baby doesn't join you, it's time off and if baby comes to the class it can be a good bonding session both for mum and baby as well as for mum's together! Again, it's a chance to ask questions and feel that mum is taking control of her body again after it's been on loan for so long.
Can you bring babies to Post Natal?
They are welcome to bring baby if they are stuck for childcare though this may restrict how much work they get done! I'm fine with babies in class though. It's quite a laid-back class, meant to get everything connected and working again so they can look to gently progressing to standard classes. Babies need to be in car seat/pram for exercises where mum can't use them as extra "help" or where mum needs the whole mat to work on. Might be an idea to bring a blanket to lie baby on rather than putting baby directly on the gym mats.
How long are the classes?
Both classes are 60 minutes long but can vary depending on the individual.
What should you wear?
For both classes just wear something comfy, doesn't have to be gym gear as long as there are no buckles or zips on what's worn.
How can you expect to feel after the class?
They shouldn't expect to leave the session feeling like I've tried to kill them! Both classes are pretty gentle though they should still come out feeling they've worked muscles that need it and stretched muscles that are tight. It's dead straightforward and really laid back.
The Pre Natal class is available every Friday at 14.30 and the Post Natal class is also every Friday at 13.30. If you have any more questions you can email Natalie at gnatzpilates@hotmail.com.