Enjoy a Summer of Fitness with SLT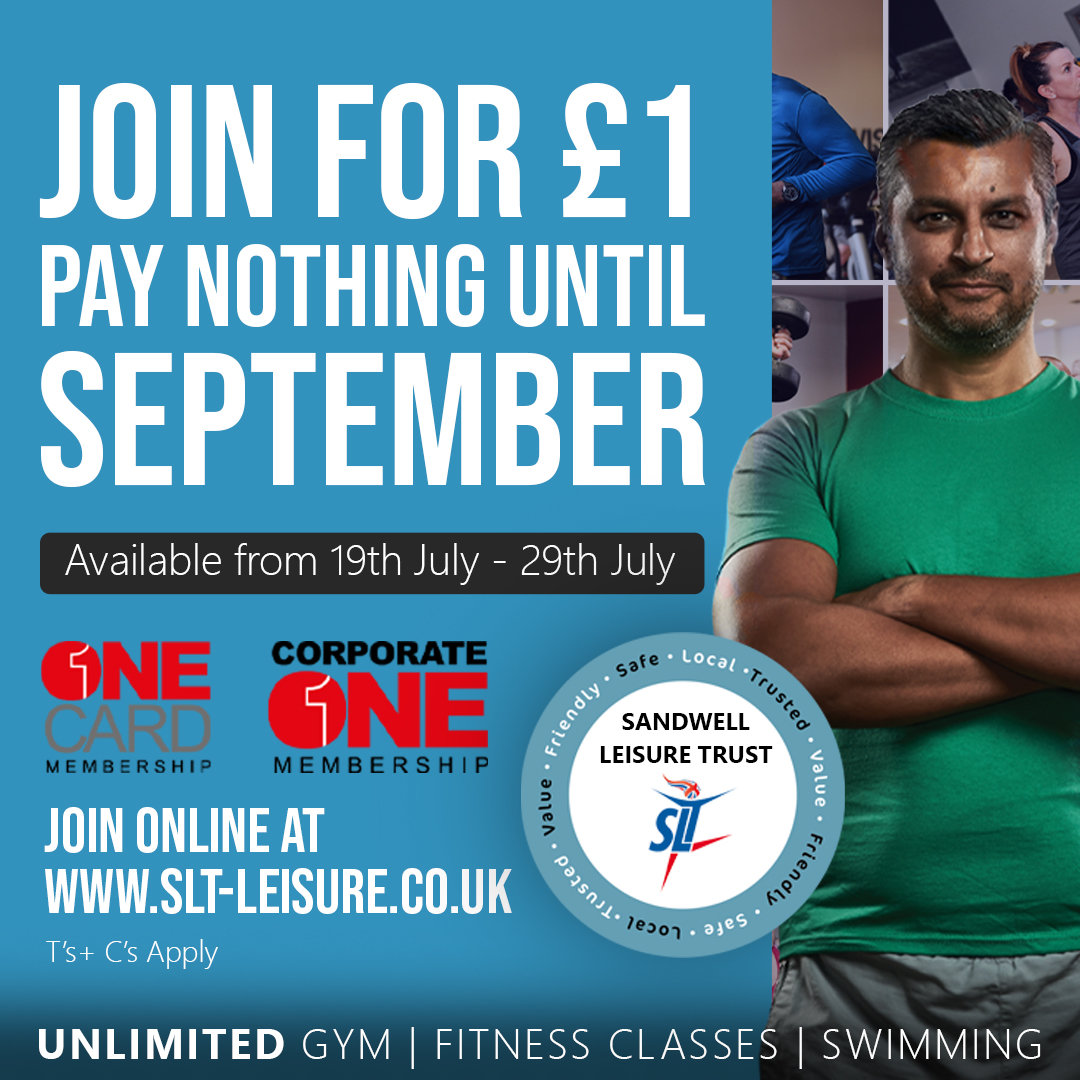 We are excited to be offering a brilliant deal this summer for our most popular memberships; The ONE Card and Corporate ONE.
For 10 days, new members can join for just £1.00 and then pay nothing until 1st September 2021*.
With stay-cations on the increase for this year, why not fill in those spare time gaps with a fitness class or a swim in one of our pools.
The monthly membership is just £29.50 for the ONE Card or £23.60 for the Corporate ONE (check to see if you are eligible) and includes:
Unlimited gym
Unlimited swims
Unlimited fitness classes
And don't forget to take advantage of the inclusive monthly one2one session with the fitness team to keep you on track for any goals you may have.
The membership covers the use for all our Centres:
Langley Swimming Centre (Tone&Go)
You can use one or all of the centres as often as you like (subject to availability)
The offer won't be available for long, join online between 19th - 29th July.
Click here for more information on the membership
*T&Cs apply and minimum term contract apply. Click here for more information