Elaine's amazing 2017 10 Point Challenge Success!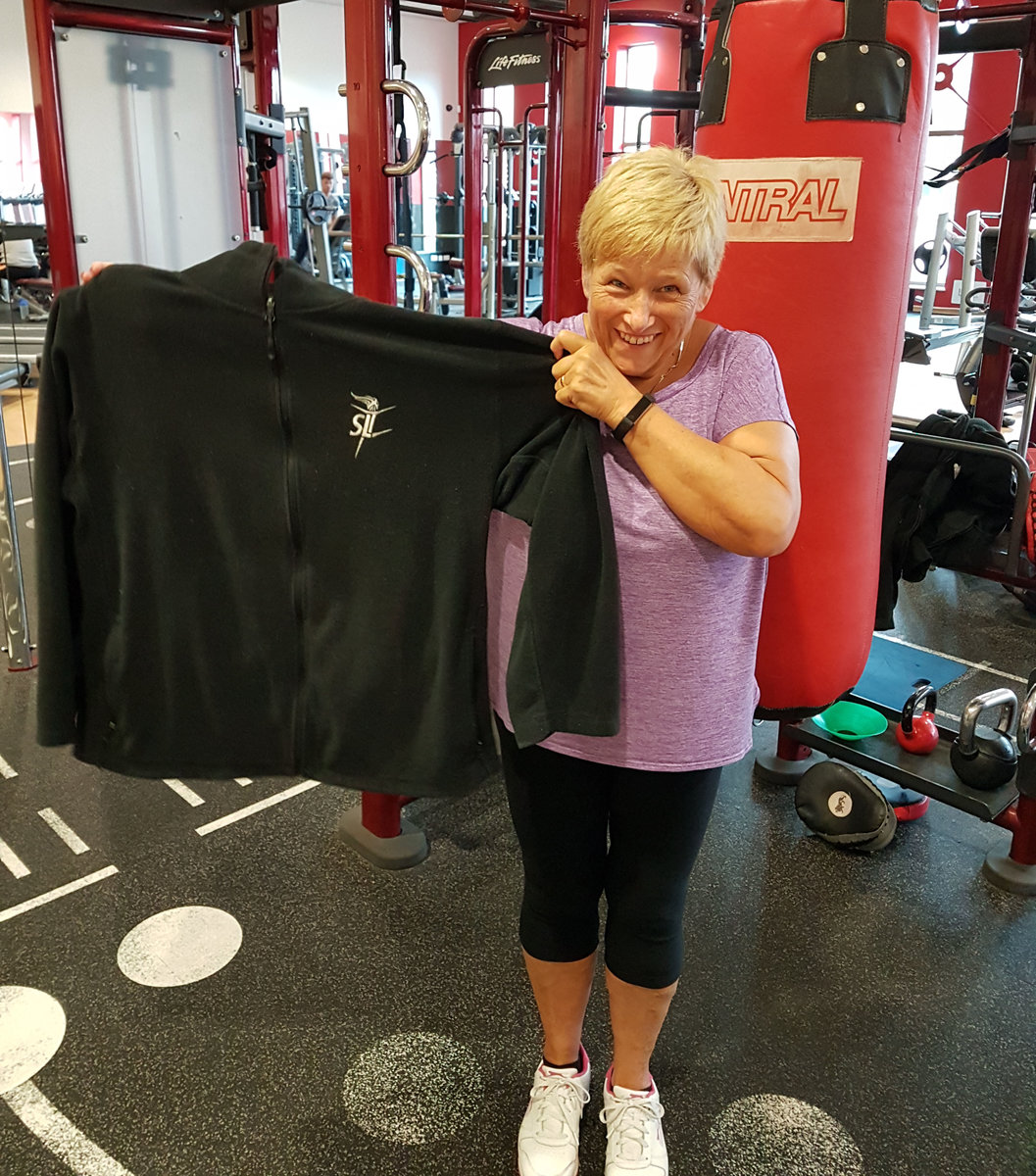 Many of you may recognise Elaine, she is one of our fantastic swimming instructors who, over the years has taken hundreds of children through their journey to learn to swim.
This year Elaine embarked on a journey of her own, to lose 6 stone in 12 months.
Read on to hear how, in Elaine's own words she has achieved this and so much more...
Elaine Reid 'My 10 Point Challenge'
Start Date 1st January 2017
Challenge 1: Change my eating habits
Challenge 2: Increase my exercise - 4th February joined a gym
Challenge 3: Weight Loss by Easter – 2 Stone loss achieved
Challenge 4: Weight Loss for my daughter's wedding in August – 4 Stone loss achieved
Challenge 5: Weight loss by our holiday in October – 5 Stone loss achieved
Challenge 6: Weight loss by Christmas and my target 6.5 Stone loss – work in progress!
Challenge 7: Buy a new wardrobe!!!
Challenge 8: Hold my goal for 1 year
Challenge 9: Hold my goal for 2 years
Challenge 10: Hold my goal for 5 years
I knew that 2017 was going to be special. 17 is my lucky number.
My youngest daughter was getting married in July.
We had a lovely holiday booked for October.
My husband has a special birthday in November.
Christmas is my favourite time of the year.
I needed to link these important dates to make the year extra special. What better way than to use these important dates as goal posts and use them to challenge myself for a better quality of life.
I decided to change my eating habits and increase my level of exercise.
I can almost hear you groan. But I was ready and in the right frame of mind to hit my targets and achieve my goal.
It's not just losing weight to look good. I Wanted to do everyday tasks with ease.
Things like walking up the slope outside Haden Hill Leisure Centre without needing an oxygen cylinder at the top!
Praying my knees would hold me when I climbed the stairs at home.
Struggling to bend and connect my hands with my laces when putting on my trainers.
Hauling myself in and out of the car, hoping the door wouldn't shut before I got my trailing leg in.
Being able to go on rides at amusement parks, or dancing at special nights out.
Constantly being aware that I was limited to what others do with ease and take for granted.
Not feeling conscious of my size when in company.
So, the plan was set. I needed to lose 6 stone in 12 months.
I had been on diets before – some I did well for a time. The one that works for me is a high protein diet. Beef, lamb, turkey, chicken and fish with plenty of green vegetables and fruit.
I increased my water intake and controlled the urge to eat in between meals.
In February I approached Hayley, a Fitness Instructor and Coordinator who was then working at Haden Hill Leisure Centre to ask advice on the level of exercise I would need considering my age, general health and limitations caused by being overweight.
I started with 30 minutes twice a week of gentle exercise under the watchful eye of Hayley, gradually increased the length of time as the weight came off. Good sound advice and safe practices were instilled in me and I gradually learned to listen to my body. I did not know my limits and how hard to push myself but with guidance and encouragement I am learning to achieve that.
I could not have got this far without the guidance, enthusiasm and support that Hayley is giving me now at Portway Lifestyle Centre. A big thank you to Hayley who is a credit to SLT.

It's now November and my gym targets have increased to 2-hour sessions every morning before work. Reps have increased from 5 when I started to 10 and now they are at 15. Treadmill and cross trainer levels are up to 12 and hills and random hills are now the norm.
I can run for a minute! Not very long you think, but I have never run in my li so it's a first for me.
I swim too as toning as you lose weight is important when your body shape is changing.
Looking at the targets I set myself it has been a huge challenge and every day is a challenge, but I am always telling myself 'if there is nothing in my mouth I am losing weight'. And it is only me that puts it in my mouth, so I only have myself to blame if the scales show I am not doing the right thing.
I am on the last leg of my journey and it hasn't been easy, but every stage has been rewarding. I will continue to challenge myself and maintain my weight which itself is going to be a challenge.
Thank you to all my gym buddies who gave me the encouragement, inspiration and the will to go on!
Thank you to my wonderful family who backed me every step of the way.
Thank you to Haden Hill Leisure Centre staff who constantly showed so much interest and made me feel so special.
And a very special thank you to Hayley for her unlimited patience, support and pushing me to my limits, praising me when I did well and excusing me when I didn't.
I hope this inspires others to achieve their challenges and goals.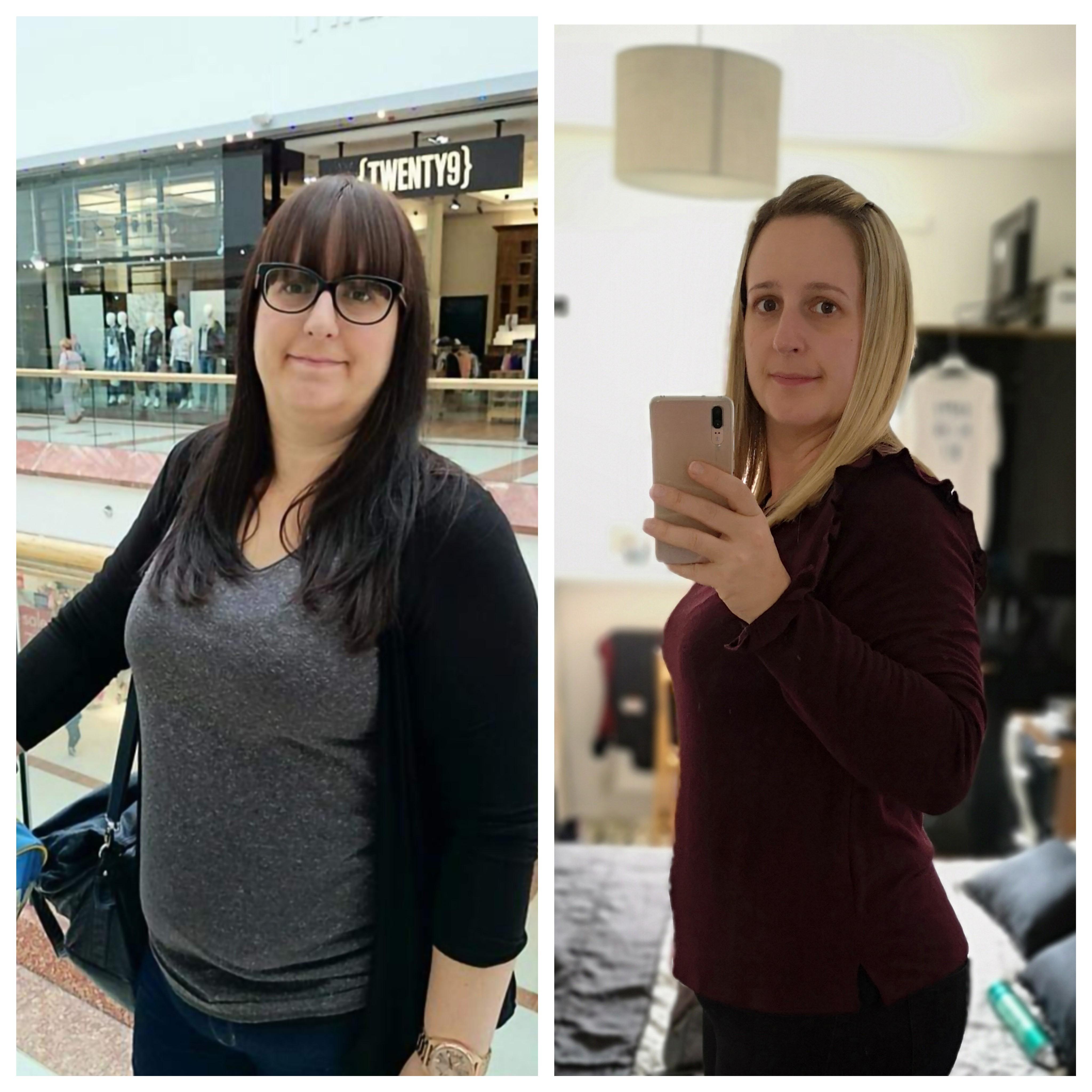 Elaine Reid. November 2017