Debbie Nicholls crowned Myzone champion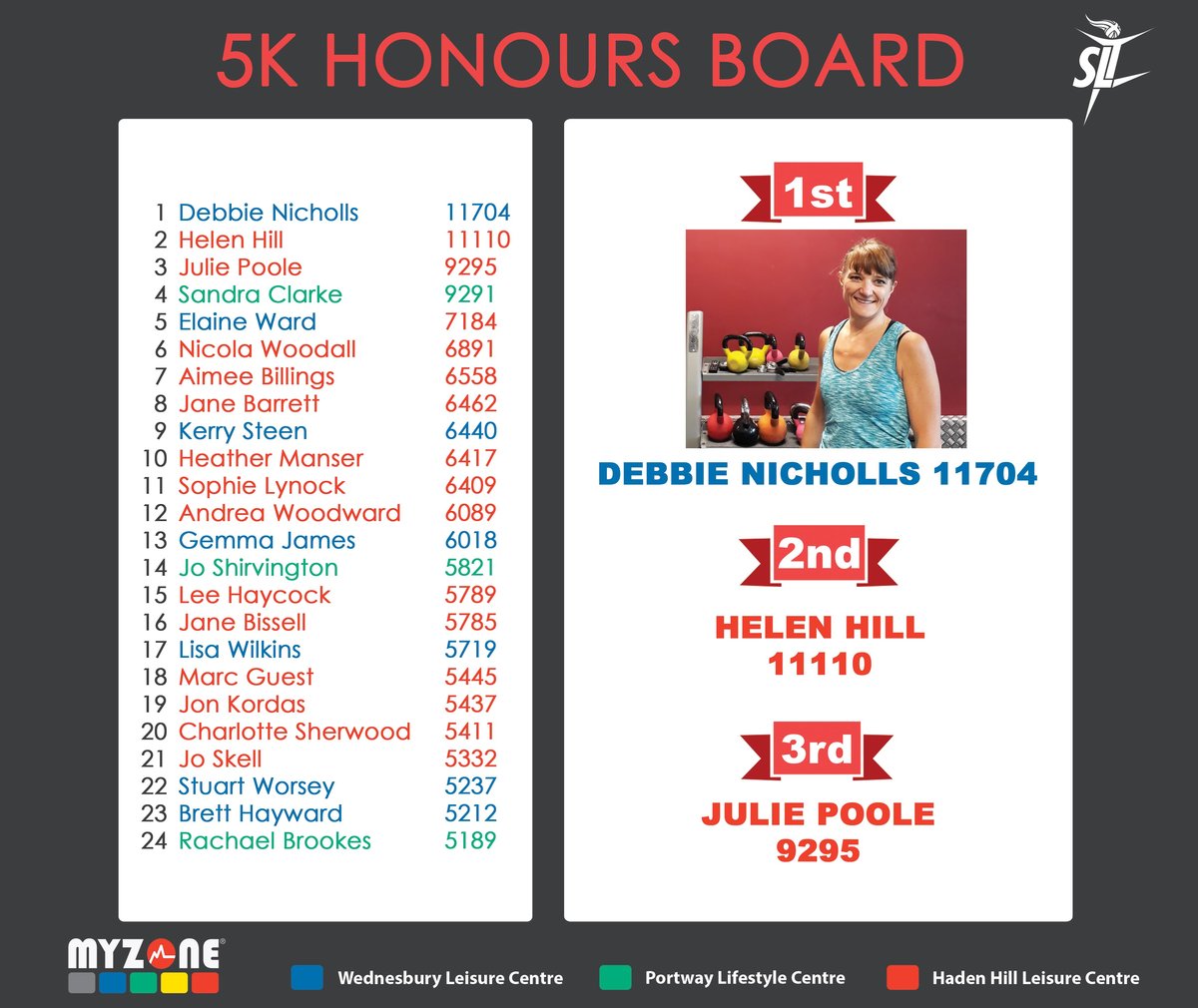 Wednesbury Leisure Centre's Debbie Nicholls has come out top this month by achieving an impressive 11704 MEPs in October. Debbie has topped the chart numerous times and always achieved over 8k MEPs. She's followed by Helen Hill at 11110 and Julie Poole with 9295.
This month has seen an increase in MyZone users achieving 3000+ MEPs showing that MyZone users aren't slowing down even with the colder months approaching. Hopefull next month sees an increase in both 4k+ & 5k+ users!

For more details about Myzone please ask a member of our fitness teams at Haden Hill Leisure Centre, Portway Lifestyle Centre or Wednesbury Leisure Centre. Myzone belts can also be purchased online via our shop.