Debbie Nicholls: June Myzone champion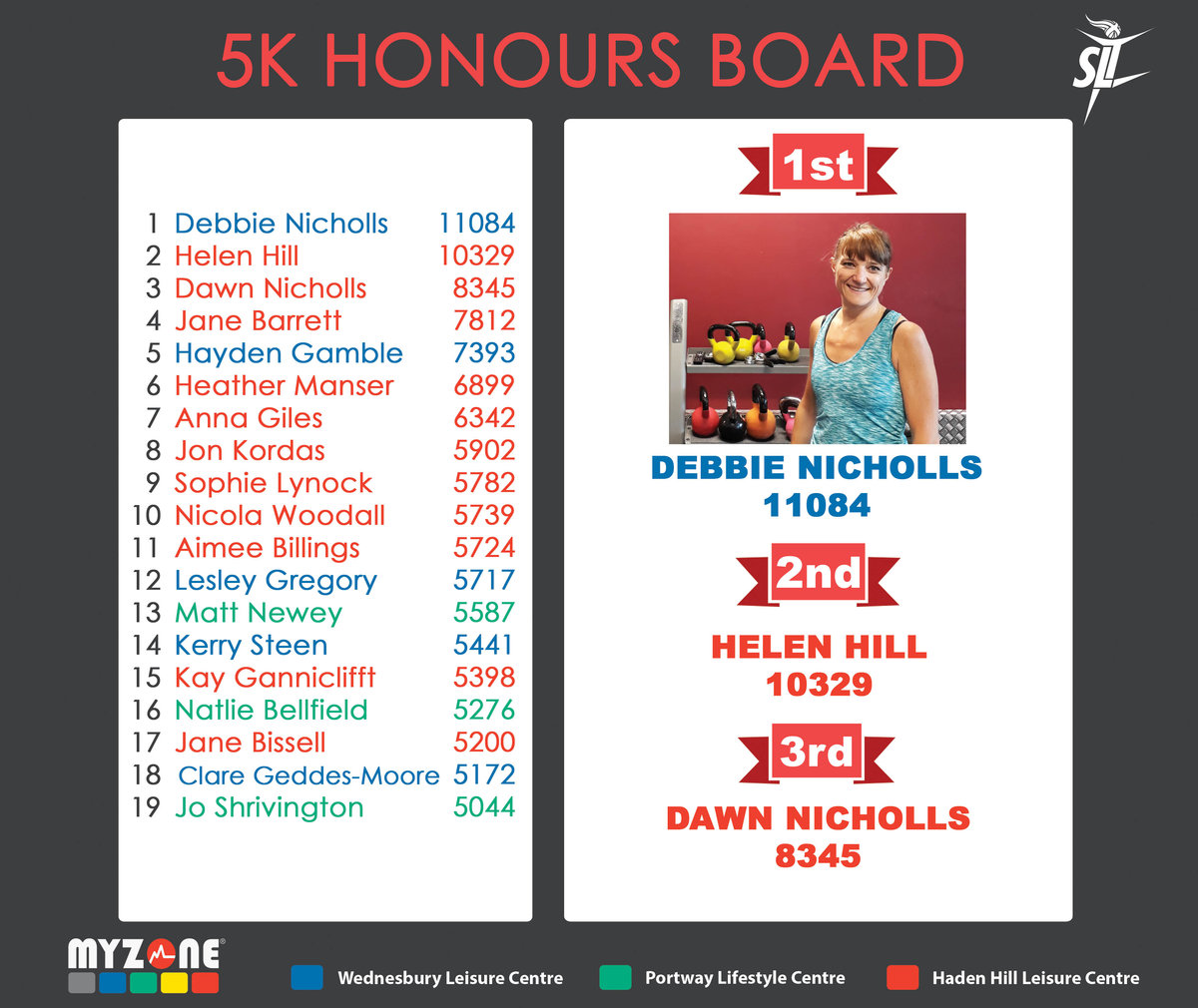 This month's Myzone crown goes to Debbie Nicholls from Wednesbury Leisure Centre. She amassed an impressive 11084 MEPs in just 30 days! Debbie has topped the Myzone honours board a total of 5 times, always surpassing 8k MEPs. This month saw her top the list once again closely followed by Helen Hill at 10329 MEPs. Dawn Nicholls came in 3rd place with 8245 MEPs.

Every month we see an increase in both Myzone users and the MEPs they earn. This month together Myzone users totalled a collective of 342,280 MEPs! Next month we hope to see even bigger numbers.

For more details about Myzone please ask a member of our fitness teams at Haden Hill Leisure Centre, Portway Lifestyle Centre or Wednesbury Leisure Centre. Myzone belts can also be purchased online via our shop.