Customer information 6th December 2021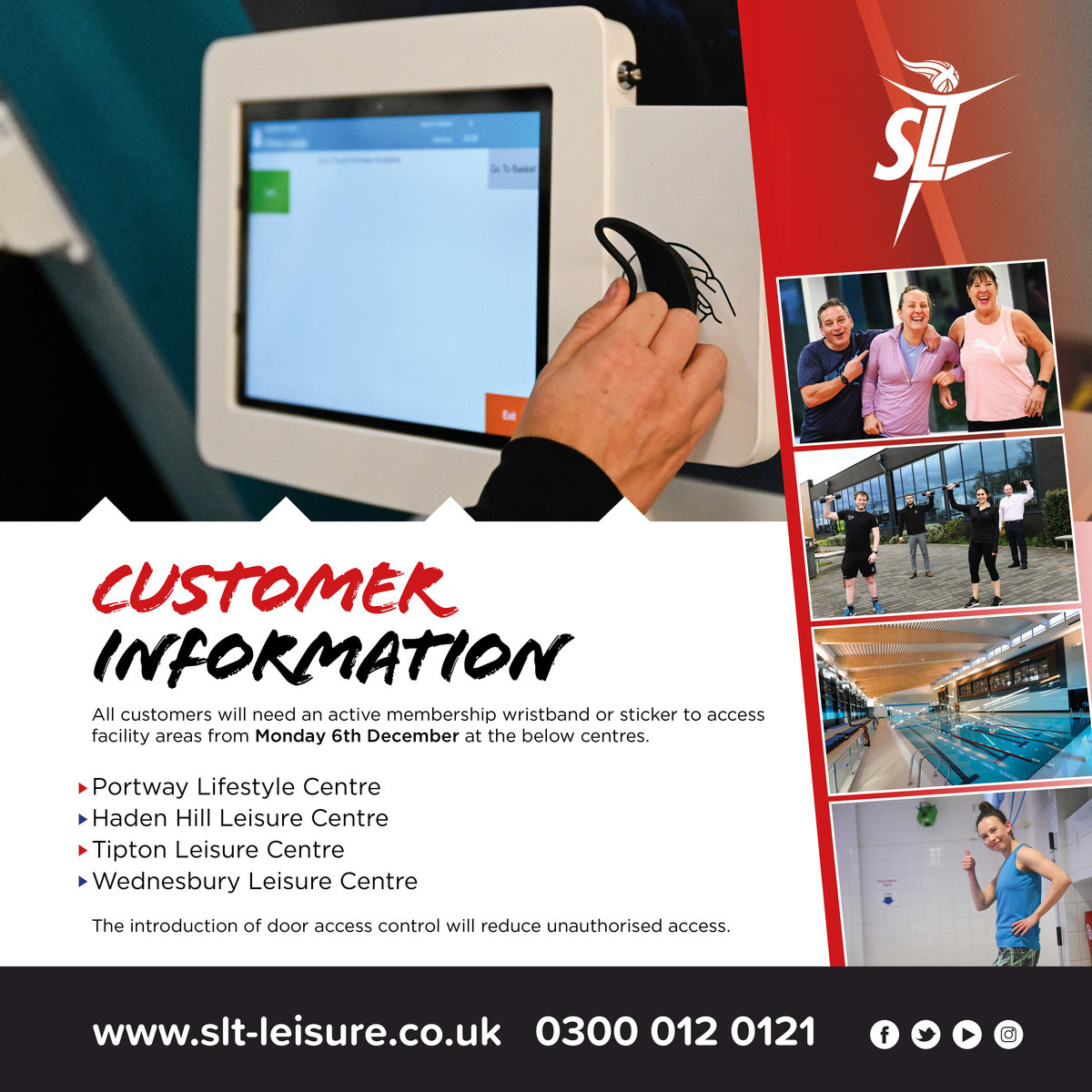 All customers will need an active membership wristband or sticker to access certain facility areas at the following sites from Monday 6th December.
• Portway Lifestyle Centre
• Haden Hill Leisure Centre
• Tipton Leisure Centre
• Wednesbury Leisure Centre
If you don't currently have a wristband, please speak to our reception team. (Replacement bands costs £2:00)
The introduction of door access control is to reduce unauthorised access within activity areas.

How to use your wristband or sticker
Once you have checked into your session either at reception or on self-service kiosks, simply present you access band/sticker to the small black readers found by doors with access control. This will deactivate the lock and allow you to enter the room.
You can leave activity spaces and re-enter as many times as needed, simply by re-presenting your band/sticker again to the wall mounted readers.