Councillor Ann Shackleton visits Portway Lifestyle Centre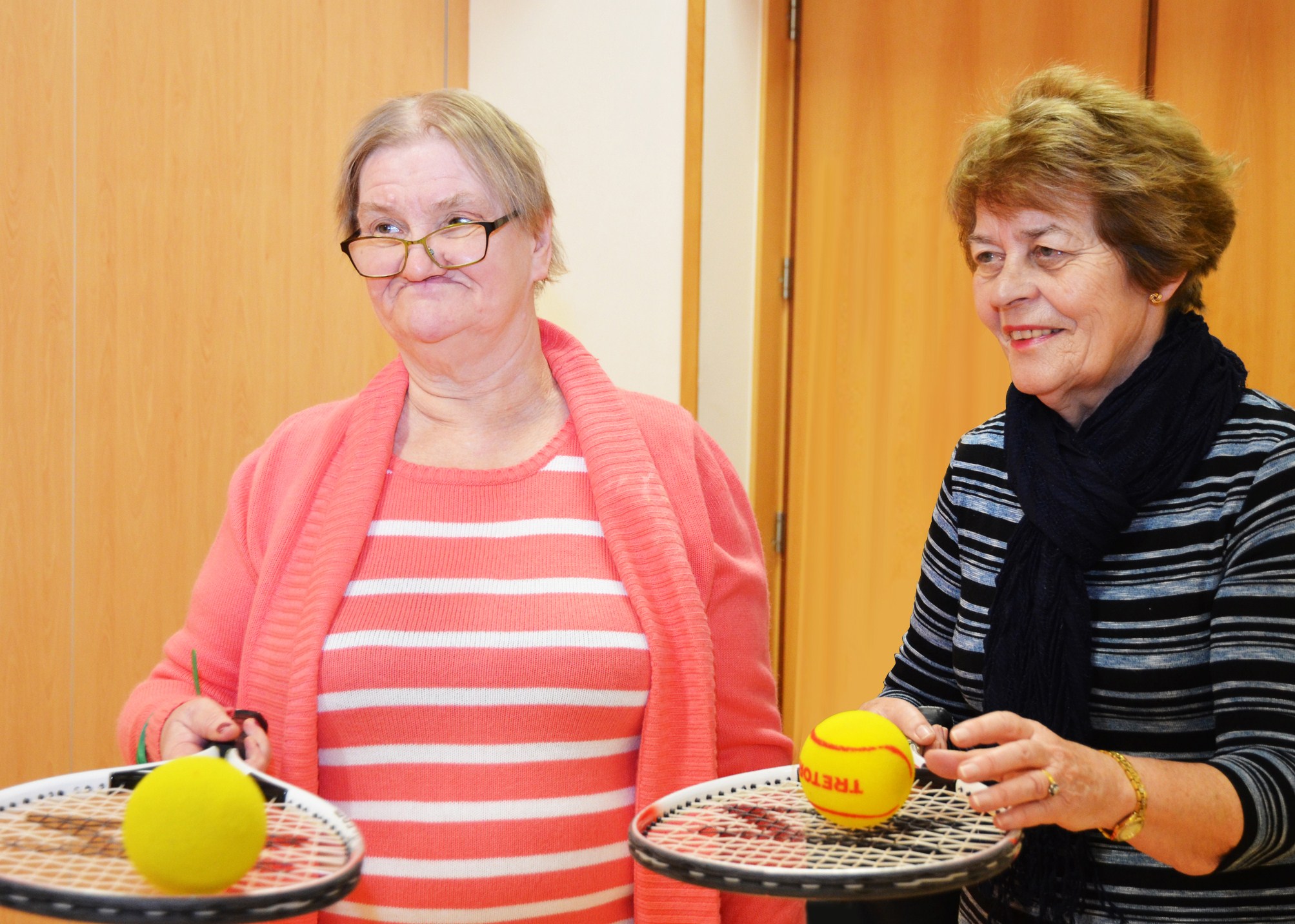 Archery, gentle exercise and multi-sports were on the timetable for people with disabilities during a visit by Sandwell Council's social care boss to Portway Lifestyle Centre in Oldbury.

The centre in Newbury Lane opened its doors to their special guest, Councillor Ann Shackleton, to show how disability day opportunities encourage people with disabilities to have a go at different sports.
The council's disability day opportunities service also highlighted health and well-being courses available to help people.
Councillor Ann Shackleton joins the disability day opportunities service activities at Portway Lifestyle Centre

Councillor Shackleton, Sandwell Council's cabinet member for social care, went along to see for herself the activities on offer.
She said: "This service helps people with disabilities get to know others, gain confidence and become as independent as possible.
"This isn't a traditional disability day service. It involves Sandwell Leisure Trust and is held in an award-winning building and makes sure being inclusive is a priority in a fun environment. The aim is to reduce loneliness as well as maintain and improve health."
For more information on the council's disability day opportunities service, contact Michael Bott, disability co-ordinator at Portway Lifestyle Centre, on 0121 543 4809.