Couch to 5K is heading to West Smethwick Park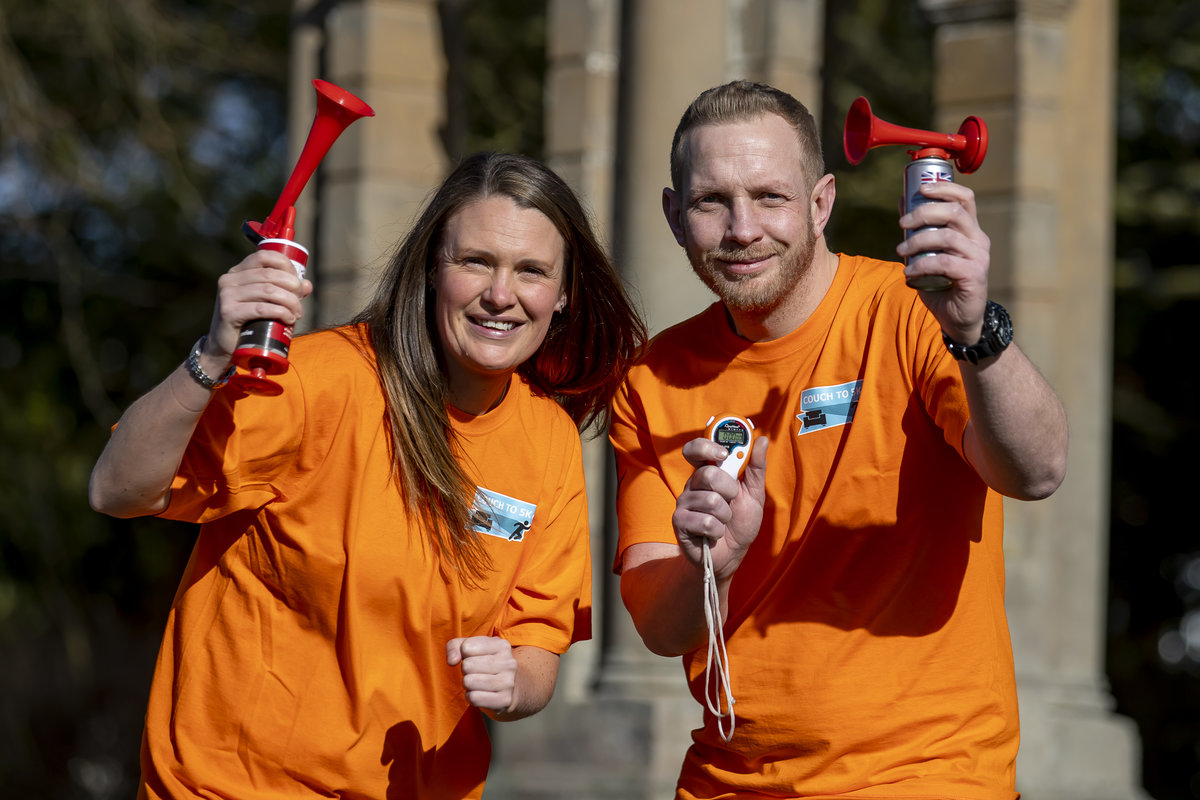 Sandwell Leisure Trust (SLT) is running its fifth highly successful and FREE Couch to 5K initiative in May – in the leafy green surroundings of West Smethwick Park!
Back by popular demand, the nine-week course that sees non-runners start from scratch and collectively build up to managing 5,000 metres together, kicks off on Wednesday 1st May (6.30 – 7.30pm) and the only stipulation is that you need to be aged 14 or over. Places are FREE on this programme thanks to funding from Heritage Lottery Fund. Those registering must commit to a weekly group session & two pieces of homework linked in the session.
It follows very popular schemes held in Tipton, Smethwick, Oldbury and Cradley Heath, which attracted record numbers of participant sign ups and retention rates twice above the national average.
This fitness and mental wellbeing programme with a real difference is being led by SLT's Simon Bryan, who is assistant manager for the Trust's Hadley Stadium and Harvey Mitchell Leisure Centre in Smethwick, plus Tipton Sports Academy. He says: "Our team are all very excited to be continuing the great work of the last four Couch to 5K courses. We can't wait to get more people active with us, so whatever you fitness level please join in. Many participants stay with a low standard of fitness, yet achieve 5K on week 9 and really surprise and delight themselves."
Neil Duggan from SLT's Marketing & Business Development team adds: "Demand and interest has been phenomenal as word spreads about the inspirational body shape changing and health transformation experiences that our Couch to 5K participants have both enjoyed and achieved. It also generates and fosters a superb community atmosphere as well."
This particular Couch to 5k is Heritage Lottery-funded and forms part of the fantastic new £5m+ leisure and community facility and legacy that will be located in the heart of West Smethwick Park from January 2021.
Part of the Heritage Lottery Fund's nationwide 'Parks for People' initiative, it will feature a striking two-storey pavilion centrepiece, a contemporary new café and a comprehensive programme of targeted community and fitness activities ranging from dance, exercise, & martial arts classes, to environmental training exhibitions and community art projects - with the new facility being managed by SLT on behalf of Sandwell Metropolitan Borough Council.
To book your place, visit https://www.slt-leisure.co.uk/products/