Couch to 5K is heading to Tipton Sports Academy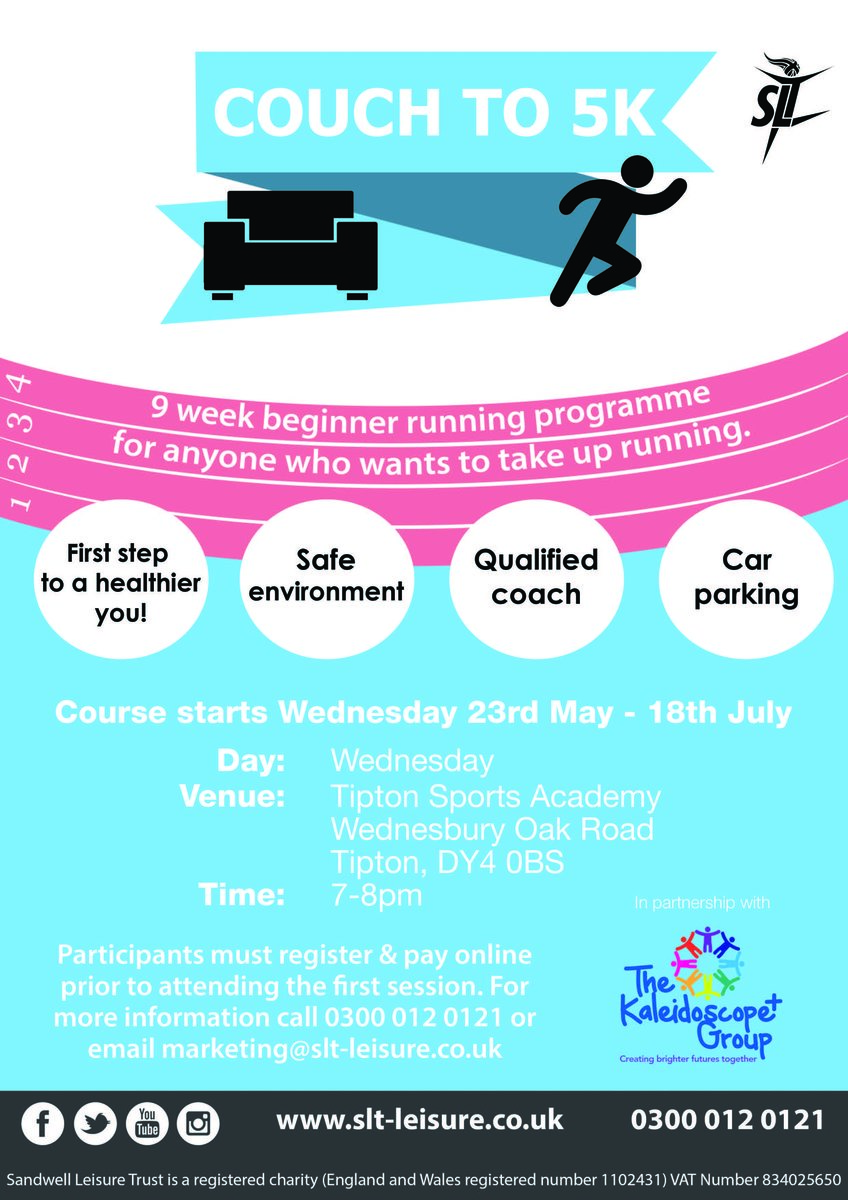 Sandwell Leisure Trust are pleased to announce that Tipton Sports Academy will be the host venue for our second "Couch to 5K" programme. This programme will be delivered in partnership with Sandwell based charity The Kaleidoscope Plus Group.
The nine week programme is ideal for anyone wanting to start jogging but may have concerns about roads and safety. Many people are very conscious of running in public places so the enclosed track environment is ideal. This programme has been released after the initial programme sold out at Hadley Stadium.
Our qualified friendly coach with take participants through a proven stepped approach to helping you achieve your goals in a safe track environment. Also included is access to our private online support group which is a proven tool to keep you motivated. You will receive the latest tips, photos and track availability.
SLT added " We are very excited to be working in partnership The Kaleidoscope Plus Group. Positive health & wellbeing is important for everyone but taking those first steps into a new healthier lifestyle can be difficult.
Liz Webster, Communications Manager for The Kaleidoscope Plus Group, added " It's fantastic to be a part of a local initiative to get people not only thinking about their physical health but their mental wellbeing too. Exercise is one of the most effective ways to improve your mental health and can lead to an increase in confidence, energy and have positive impact on our overall mood and wellbeing"
Course starts Wednesday 23rd May till 18th July 2018. Time 7.00pm - 8.00pm
£9.00 for nine 1 hour sessions