Couch to 5k graduate Victoria reveals her programme story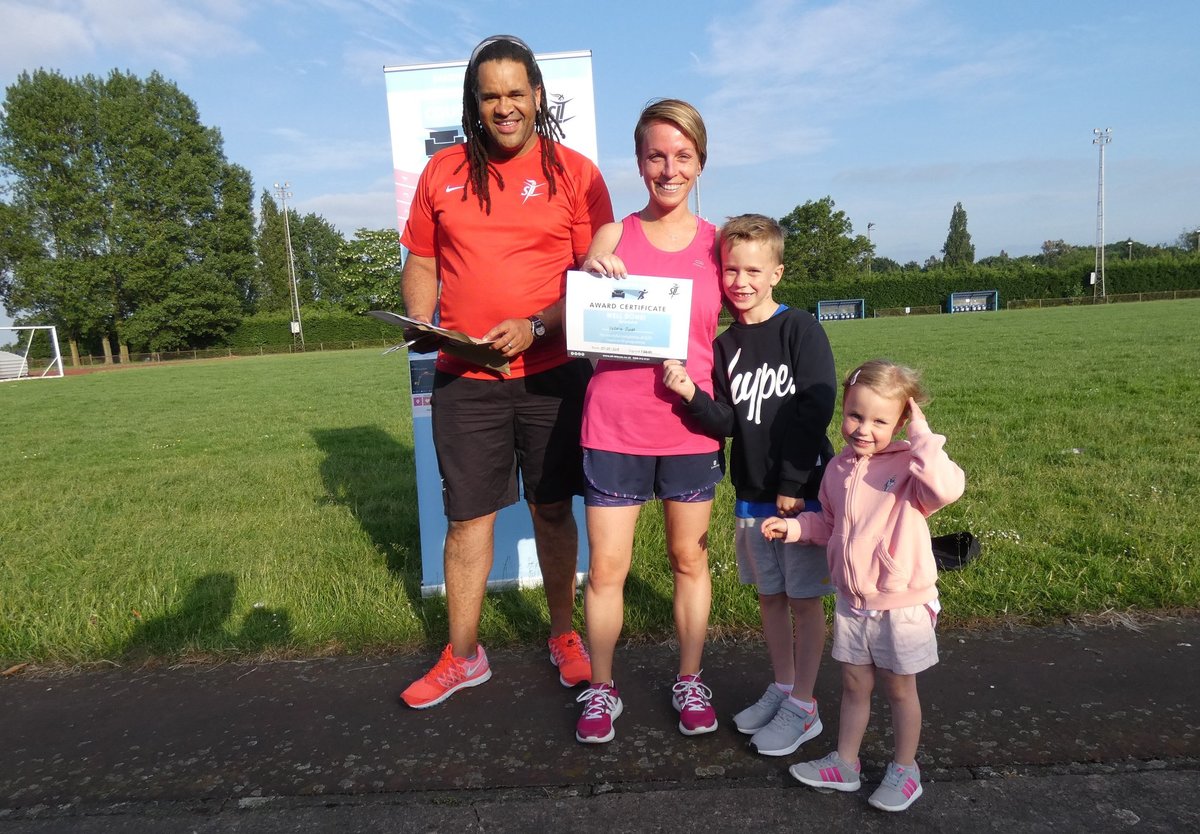 Meet Victoria Owen from Wednesbury. We caught up with Victoria track side after she graduated from SLT's first Couch to 5k at Hadley Stadium in Smethwick.
When did register for the programme ?
Nine weeks ago I signed up to Couch to 5k. I didn't over think it, I just pressed the button and paid.
How difficult was it start with ?
The first session was hard. I went home wondering if I'd made a mistake and set myself up to fail but I ran again that week and felt a tiny boost. After week two my confidence was building slowly. Yes it was hard work but I knew by pushing myself I would only get better.
How was the training ?
I ran on the road, I used the treadmill and attended the Tuesday track sessions with our SLT coach. I'm not really sure how it happened but all of a sudden I was running for 25mins none stop and I felt ok! Having found 90 seconds hard at the beginning I couldn't believe it.
How did the online support group help ?
Join the online group because no one will support you like your fellow runners will! They know what you're going through. Don't compare yourself to anyone else! Everyone is different. Everyone starts with different fitness levels.
So tell us about your final week of the programme ?
Myself and the rest of my group completed our 5k this week on Tuesday and it felt AMAZING!! I ran again this morning (my second 5k) and while I was running I was thinking about how much I've achieved personally and what I'd say to others just starting. Don't give up! You started for a reason. You signed up for a reason. Keep that in mind. Let it spur you on! Let it drive you. Don't let yourself down, you have a goal.
With the last lap I had to dig deep. It was a very warm day and my legs felt so tired but I'd come so far and that's what I told myself. The SLT coach Karl ran past and told me "2 more minutes" and I just went for it. My two young children had come to watch me and cheered me on to the end along with my amazing husband Gary. They walked the warm down with me and I felt proud that they'd watched me and all the other participants and that we were all role models for fitness, health and determination.
What tips could you offer to others ?
Download the public health app. It works! Honestly it does. Make yourself a running playlist. Pick songs that you know will inspire you to run and keep running especially when you think you can't keep going.......because you can! Watch your breathing. In through your nose and out through your mouth. Sounds daft but when you combine it with your set/chosen pace your lungs and heart will support you all the more.
You are doing this for YOU so focus on that and run how YOU are comfortable. If someone runs past you it doesn't matter. What matters is you are lapping anyone sat on the sofa. Enjoy it! Enjoy getting fitter. Enjoy meeting new people. Enjoy running! Be proud of yourself. You CAN do it. Good luck. X
Why not become part of our Couch to 5K story by signing up for our next programme organised by Haden Hill Leisure Centre & hosted at the fantastic Old Hill Cricket Club. This programme is "family friendly" so you get fit with those special little ones in your lives (Ages 8+). Registrations are in high demand so book your place today to avoid disappointment.