Coming to Portway Lifestyle Centre early 2018, The Wall.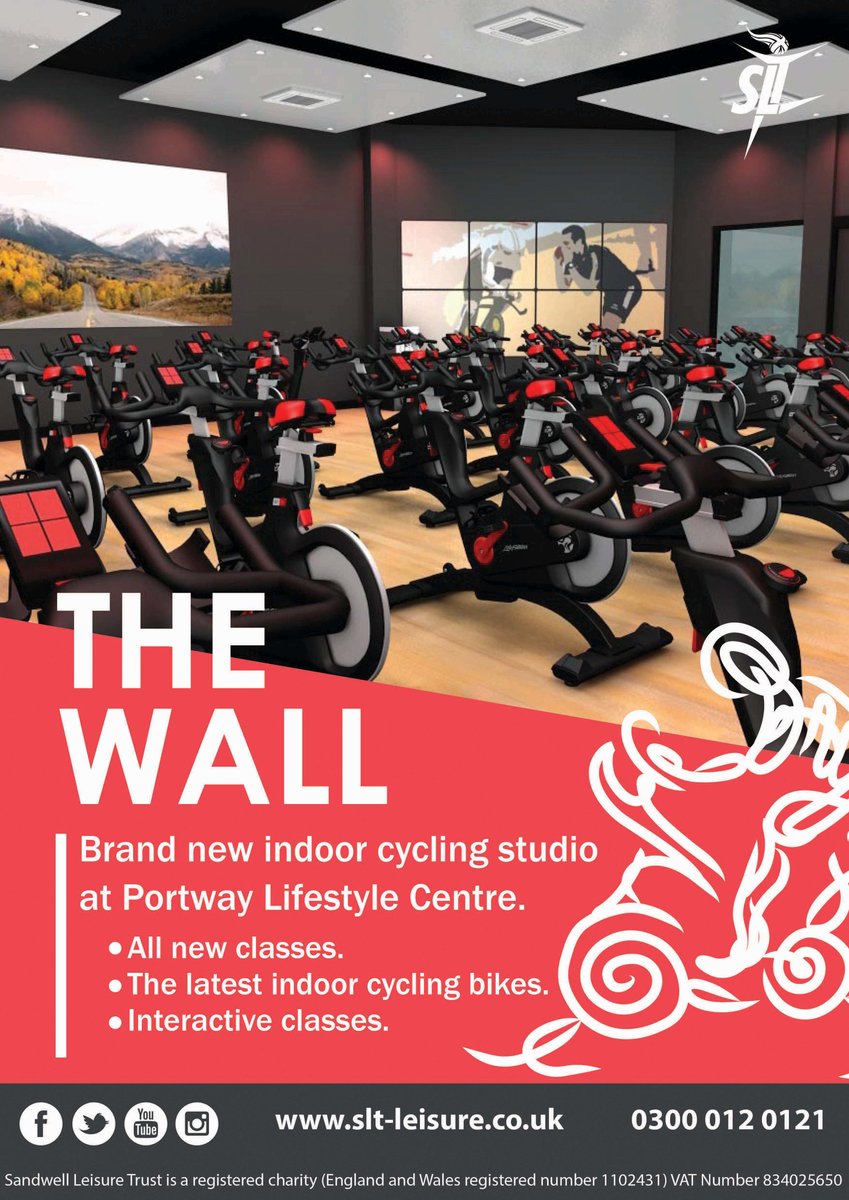 Indoor cycling is coming to Portway Lifestyle Centre! The Wall will feature 24 state of the art indoor cycling bikes, over 20 classes each week and a fully immersive indoor cycling experience designed to give you the best possible workout.
Why The Wall? John Harling, Facility Manager for Portway Lifesytle Centre says 'The Wall is a nod towards the rooms previous use, as an indoor climbing wall, we wanted to recognise this important part of Portways history in the new facility, which we are really excited about launching in early 2018.
The Wall will also feature the latest in indoor cycling technology, Hayley Birch Site Fitness Co-ordinator at Portway says 'All of our instructors are really looking forward to delivering some great sessions in the Wall and utilising the latest in fitness technology to maximise our members workouts, combine this with the immersive experience and this puts Portway a step ahead of it's competitors.'
The decision to launch The Wall came in part due to recent customer feedback which now means our members will soon be able to enjoy indoor cycling experiences across four of our facilities in Sandwell, Haden Hill Leisure Centre, Wednesbury Leisure Centre, Smethwick Swimming Centre and Portway Lifestyle Centre.
To learn more about the progress of The Wall like our Facebook pages (Portway Lifestyle Centre & SLT )