Combatathon smashes fundraising target at Haden Hill Leisure Centre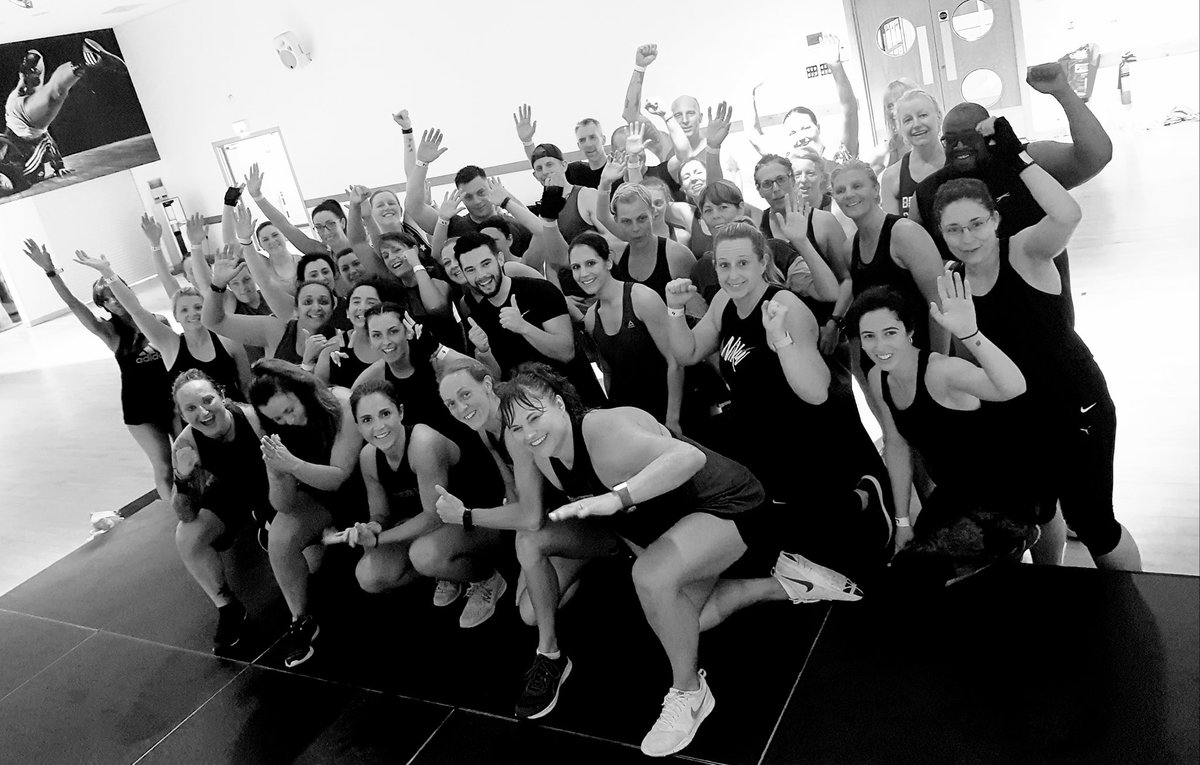 SLT Members and Instructors took part in Haden Hill's Combatathon on Sunday 30th June taking on 4 hours of BODYCOMBAT which included 40 tracks taught by 5 instructors.
Around 60 people in total took part over the 4 hours with an impressive 30 people participating in the whole 4 hours. The recent investment of the new stage at Haden Hill meant that participants had a great view of all the instructors who volunteered to run the session. Site Fitness Co-ordinator Anna Giles who helped organise and run the event said: 'It was a tough four hours and by the beginning of hour 4, feet were starting to give out and energy was lacking but the energy in the room was immense right to the very end!'
Members from across SLT and other leisure centres took part to help raise an incredible £700. The target for the event was £500 but the large amount of participants and great generosity meant the team were able to smash their goal. The money raised will help UNICEF build solar-powered water systems in the Amhara region of Ethiopia. The solar-powered water systems will give thousands of children access to clean, safe and sustainable water that can help them grow up healthy and strong, safe from water-borne diseases.
The event was a huge success with great praise on social media including a share and congratulation from Les Mills Master Trainer Justin Riley on the official Les Mills UK facebook page. Well done to all participants and instructors who took part! There's still time to donate to the great cause at: www.workoutforwater.org/fundraisers/TeamHHLC