Census 2021 is coming. Take part to help shape your community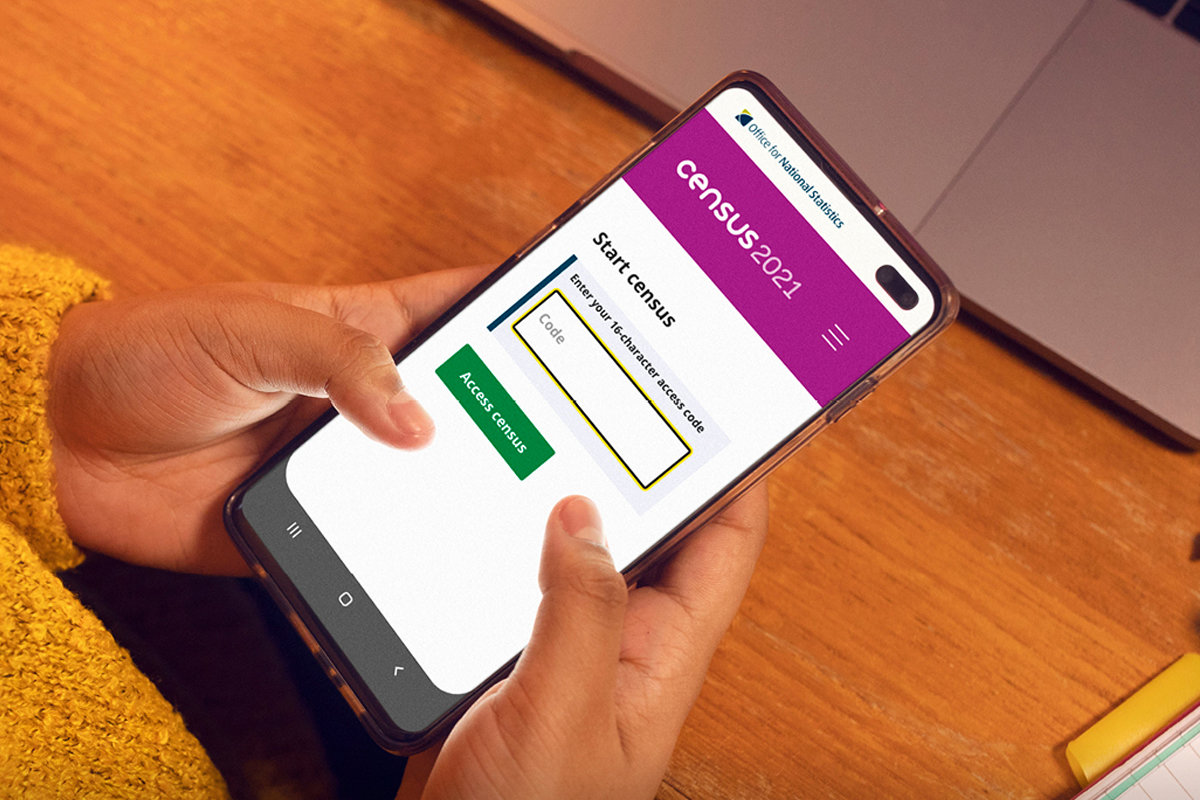 Households across Sandwell are being asked to take part in Census 2021. The census helps us understand what Sandwell needs now and what it's likely to need in the future. The data is used to plan things that are important in everyday lives for all our families, things like hospitals, apprenticeship schemes, and nursery spaces locally.
Census day is on Sunday 21 March, but households will now be receiving letters with online codes explaining how they can complete their forms. An information pack explaining how to complete your census will be posted to each house addressed to "The Householder".
If you don't receive an information pack in the next couple of weeks, please get in touch with the census contact centre by calling 0800 141 2021 or visit www.census.gov.uk. You can also request a paper questionnaire if you'd prefer to complete your census that way.
Sandwell Council Deputy Leader, Councillor Maria Crompton, said: "I would urge all residents to take part in the 2021 Census, it's not only important that we mark these unprecedented times, but the Census will lay the foundations for future projects and funding here in Sandwell."
Do you have to take part?
You must complete the census by law. If you do not, or if you supply false information, you could be fined up to £1,000.
When should you fill in your census questionnaire?
Census day is Sunday 21 March 2021, but you can fill yours in as soon as you get your access code in the post. Your answers should be about the people who usually live in your household on this date, even if you're filling it in before then.
Will the government use the information you have shared to identify you?
No. The Office for National Statistics (ONS) www.ons.gov.uk carries out the census in England and Wales. The Census team will only ever publish anonymous information from the census. In fact, it's a crime to share personal census information and any information you provide is protected.
What if you cannot fill in your census questionnaire online?
Everyone should have the support they need to fill in the census. If not, there is a wide range of support services available.
Services include:
• guidance and support in many languages and formats
• help over the phone, in a web chat or on social media
• a paper version of the questionnaire, if you prefer
• accessible census guidance, for example, in braille
If you need help filling in your census, call 0800 141 2021.
For more information visit the Census 2021 website or visit www.census.gov.uk
Be scam aware
• At no point will you be asked for your bank details or any payment
• Help to fill out your form is free
• You will not receive any payment for completing the census, so any offers of money in exchange for your account details will be fraudulent
• No-one will enter your home in relation to the census
If you or someone you know has been a targeted by a scam you should report it to Action Fraud online www.actionfraud.police.uk or by calling 0300 123 2040. For advice and information on how to check if something might be a scam, visit the Citizens Advice website www.citizensadvice.org.uk