Celebrate National Fitness Day (Wednesday 27th September)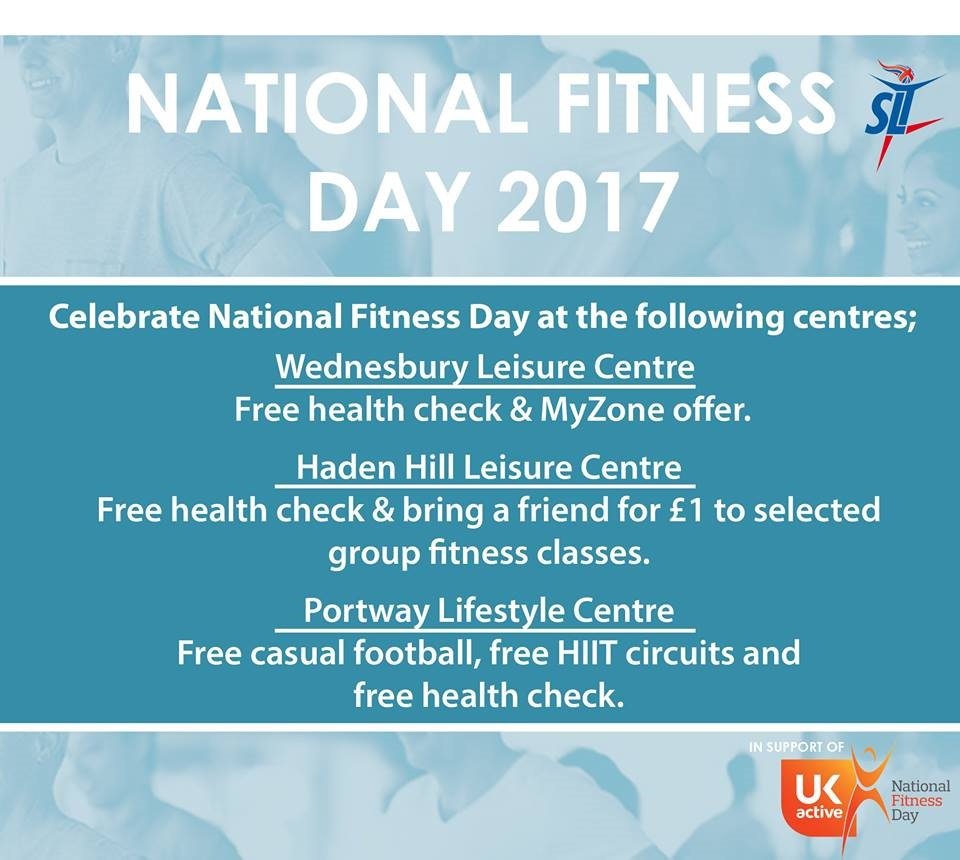 National Fitness Day is this Wednesday 27th September, to celebrate, selected SLT centres have some special offers for you!
Wednesbury Leisure Centre will be running health checks throughout the day & all those who complete a check will be able to purchase a NEW Myzone belt at a £20 discount. These belts are a brilliant motivational tool for anyone who wants to improve their health & fitness.
At Portway Lifestyle Centre there is Free casual football 17:00-18:00 , the chance to try Free HIIT circuits for both sessions 09.00-09.20 & 18.15-18.45 and also free health checks but make sure you download the 'activ8rlives' app so the team can set you up.
Haden Hill Leisure Centre are offering health checks using their new Activ8rlives scales (bookings open now), & One Card members can bring a friend to any of the below classes for just £1.00.
17.45 Grit, 18.00 Indoor Cycling, 19.00 Circuit, 19.00 Indoor Cycling, 19.15 Pilates, 20.00 Myride
Find out more on the centre's Facebook pages or in centre.