Capital fitness gains for radio star Katy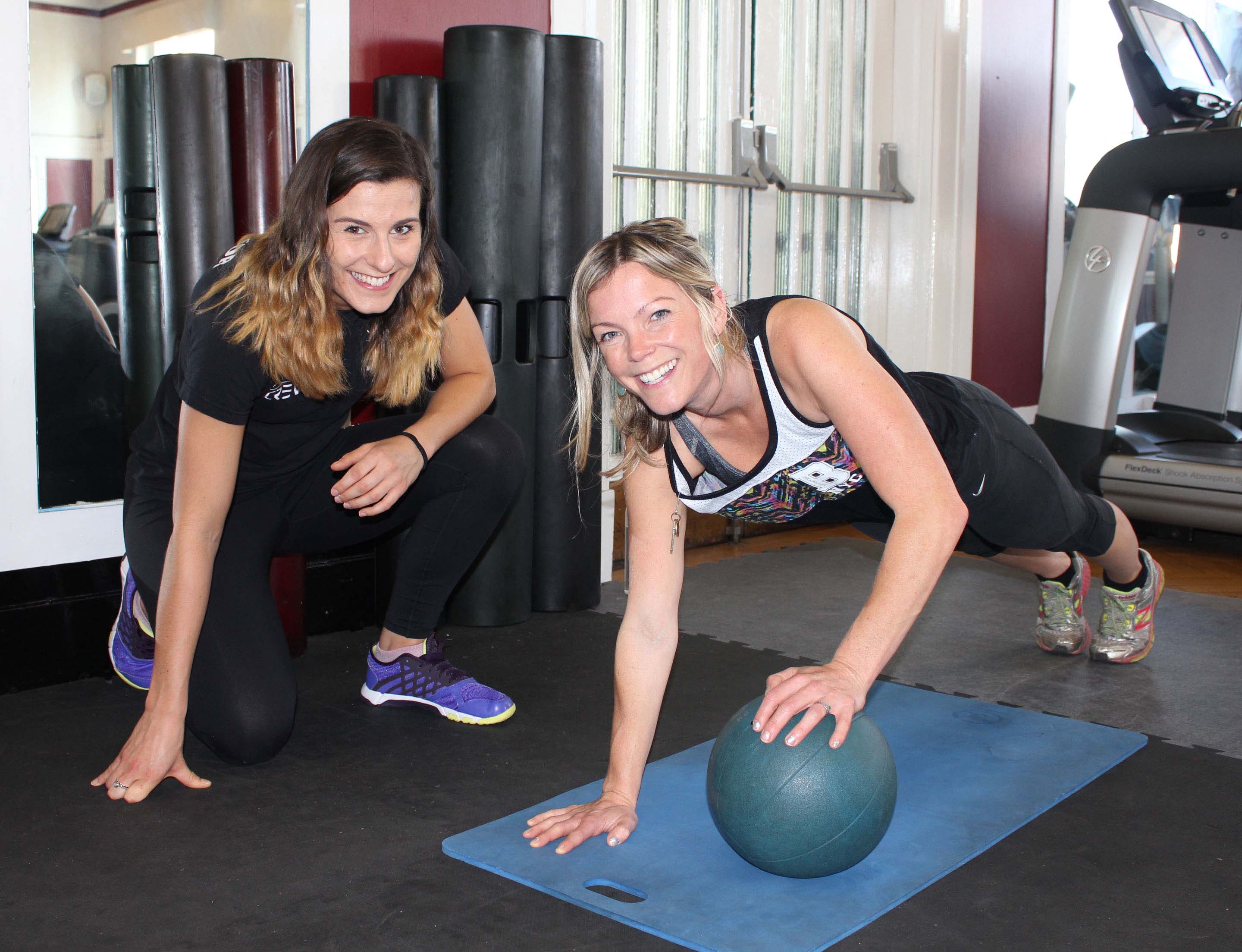 Looking to tone up and lose weight the 32-year-old from Moseley who is marrying long-time partner William Leslie this July, put a plea out on air. Instructors from the Sandwell Leisure Trust's Smethwick Swimming Centre
Katy explains: "The SLT fitness team were straight onto me and they spoke a lot of sense. I also got an offer from someone who made good cakes, but seeing as I want to firm up all the wobbly bits I thought it best to concentrate on the training for now and not the cake!
"I went for a tour and quickly saw that Smethwick Swimming Centre is a great facility and offers several different options to help you get fit and stay fit - so I became a member there and then. All the staff are really friendly and helpful, plus whilst the gym instructors push you hard (and I need that!) they are very giving and approachable.
"It's a real and honest place too, with no preening in mirrors and the like, and I'm really enjoying training in such a quirky place with some much character, history and lovely 1930s art deco features.
"I'm also very excited about digging out my nose peg and getting in that famous old pool and I've learnt loads about how it used to double as a dance and concert venue and all the stars like The Beatles, The Rolling Stones, The Kinks and The Who that performed there back in the day.
"Will and I were lucky enough to have a ghost tour around its many underground subways and cellars too, which was super cool and scary, and it was fascinating to find out they were used during World War II as air raid shelters, for equipment repairs and even as a morgue."
Fitness coordinator at Smethwick Swimming Centre Bradie Taylor-Booth says: "We've developed a specific functional training programme for Katy - using the likes of Kettlebells, Viprs, Powerbags and bodyweight movements – and her tone, shape and definition are all coming on leaps and bounds.
"Katy's also taken advantage of some one-to-one tuition with me and the team and like a lot of people was surprised to find that it's free at SLT facilities across the borough."
Sandwell Leisure Trust are pleased to have helped Katy power towards her goal and wish her all the best for her upcoming wedding day!