Benson Community Project breaking all records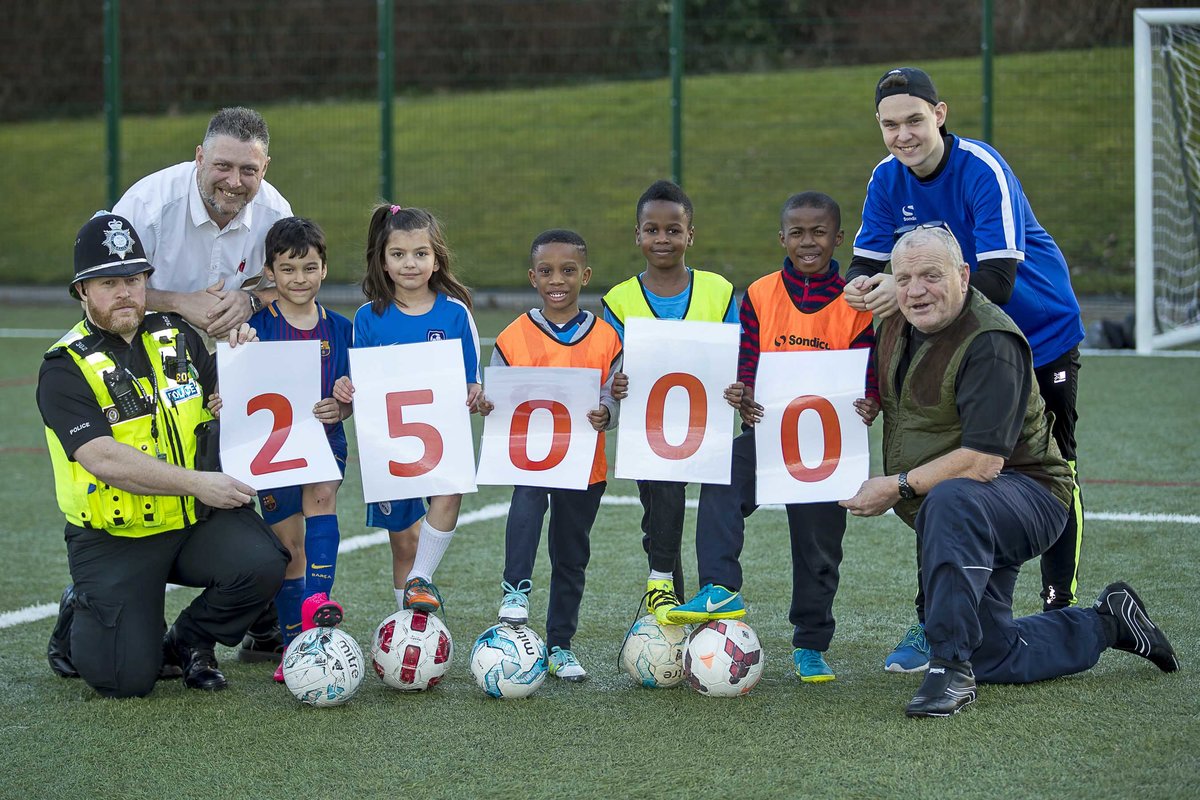 An innovative and caring community partnership is celebrating a '25,000+ participants' landmark in just over two years, as it continues to significantly overcome barriers and improve sport and physical activity uptake in Smethwick and the surrounding areas.

Benson Community Project hosts regular and free football and multi-sport sessions for disadvantaged youngsters at Sandwell Leisure Trust (SLT) facility Hadley Stadium on Wilson Road - and phenomenal participation levels have seen the weekly number of sessions jump from one to four to meet demand and interest.
SLT's Ian King, assistant manager at Hadley Stadium, explains: "The take up has been incredible, all by word-of-mouth and personal referral, so it's a privilege to be part of.
"Benson first participated in the opening of the all-weather 3G pitch at Hadley in October 2015, but at this point were a relatively new set up, working predominantly in Victoria Park & receiving a little funding from Soho & Victoria Police, through PC Dave Harnett.
"The hard work, enthusiasm and infectious personalities of Benson founders Paul Landucci and Errol Mason did not go unnoticed and discussions quickly took place between site staff, PC Harnett, plus Paul & Errol around the possibility of them operating a regular weekly session at Hadley as an after school activity.
"Nobody could have expected the results that this initial Tuesday session has seen, which led to additional football sessions on Thursday and Saturday afternoon (now for ages 5-18) as well as an indoor multi-sports family orientated session on a Wednesday – and consequently 25,000 local people seeing, feeling, experiencing and enjoying the benefits."
Benson's Paul Landucci says: "Hadley's 3G pitch is perfect for us and since we started here I can count on one hand the number of times that only the heaviest snow and ice has defeated us. The kid's parents love the fact they don't come home covered in mud, but most importantly it allows us to work with their children on a consistent basis and make them properly feel part of a safe, welcoming, active and diverse young community.