Baby sensory classes heading to Tipton Sports Academy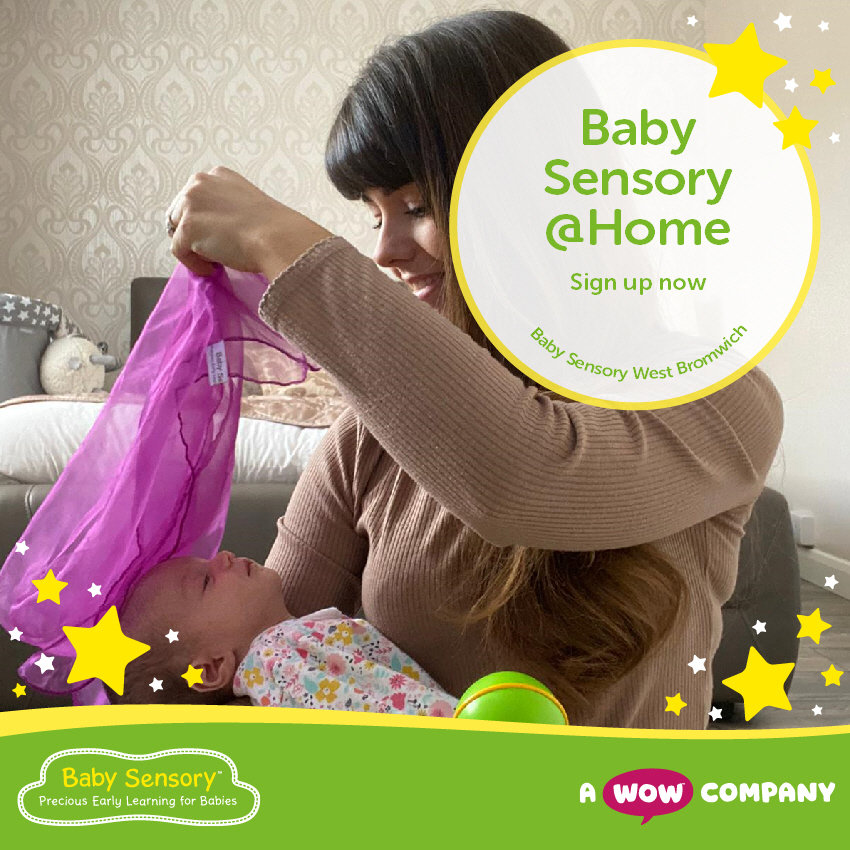 We recently caught up with Terri Manuel who was about the launch some new exciting classes before out enforced closure. If you can't wait Terri also offers some classes that can be done at home.
What are baby sensory classes (how long, who can come, age restrictions)?
Any one can join who has a baby, whether you are the parent, the carer, grandparent, as long as the chid is under 13months and the classes are 1 hour long. Our Wonderful, Award Winning Parent Baby class is designed in aiding Baby brain development from Birth to 13 months, the most crucial time in a child's life when Babies learn the basic foundations for learning and development. Parents experience an Exciting journey with their baby of Sensory engagement with songs and traditional rhymes, to develop early speech and language skills, as well Baby Signing activities which will help communication between parent and baby. They will also learn easy ideas to take home for creative play, tummy time, movement, visual development textures and scents, all which will provide your baby with the BEST start!
Where will they be held?
Once the Nation Lock down is lifted and the centre is back open, I will be running classes at Tipton Sports Academy every Friday Morning at 11:45-12:45, with the idea to expand to 2 to possibly 3 classes once the business grows at this venue.
Tell us about yourself?
Hi I'm Terri, I live with my husband Jonathan, our little girl Mia and fur baby Reggie in the Sandwell area. I have a National Diploma in Performing Arts which has likely reflected on my reputation for being a bit loopy! I first fell in love with Baby Sensory when I attended Classes with my little one while on Maternity Leave. Mia and I absolutely LOVED the classes and was amazing to see how mesmerized and mentally stimulated she was every single week. Learning the baby sign with her (which wasn't as hard as I thought) really helped her communicate with me what she wanted/needed, which has made life so much easier, so these classes really educated me too! Not only was it amazing to see how great this class was for her brain development, but it was also great for me as a new Mom, to be able to get out the house and meet other new mums and dads, as most parents will agree, it's hard work getting out the house and socialising with others when you have to contemplate feeding, naps and the dread of a baby meltdowns in public…..These opportunities to relax with your baby and have fun can really help a parent keep sane! Experiencing the benefits that Baby Sensory bring to both Mommy/Daddy and Baby really created a passion in me for all things Sensory, so much so that I decided to ditch my 9-5 office job and run my own Baby Sensory Classes and I've never been happier! I have always loved children and love meeting new people being the social butterfly that I am, so to be able to use my love for children along with my skills of being an entertainer, Baby Sensory has really become a dream job for me.
It is possible to book now & what are the costs?

Until I know when the centre will reopen, I cannot take bookings at present, however once SLT tell me the reopen date I will be advertising my launch date. The Classes are to be booked in block bookings and enrolments are taken through my website. I have to restrict the capacity of each class to no more than 20 babies so no drop in's are allowed, all classes must be pre-booked.
Given the site closure, do you offer anything online?

YES! While the site is closed I am currently running Live and Interactive classes called Baby Sensory @Home, which I currently have some parents enrolled on. Anyone local to Tipton, I will be bringing to the venues with me, so any new enrolling parents who live close to the area, will have priority spaces for when I can start at Tipton. These classes are open for enrolling onto NOW and running every Tuesday at 10:30-11:30am.
Home package includes :
One @Home Baby Sensory session per week.
List of props to use around the home to stimulate your baby.
Access to our exclusive Facebook community providing extra content including top tips from industry experts, First Aid and lots more.
We have three booking options available:
1 Week Taster @Home Session = £5
2 week term @Home Session = £10
3 week term @Home Session = £15
5 week term @Home Session = £25
https://www.babysensory.com/westbromwich/booking-information
The links to my website and pages etc are below;
https://www.babysensory.com/westbromwich/Home
Facebook www.facebook.com/babysensorywestbrom
Instagram @Terri_babysensory_Manuel