Aqua Board sessions take off at Smethwick Swimming Centre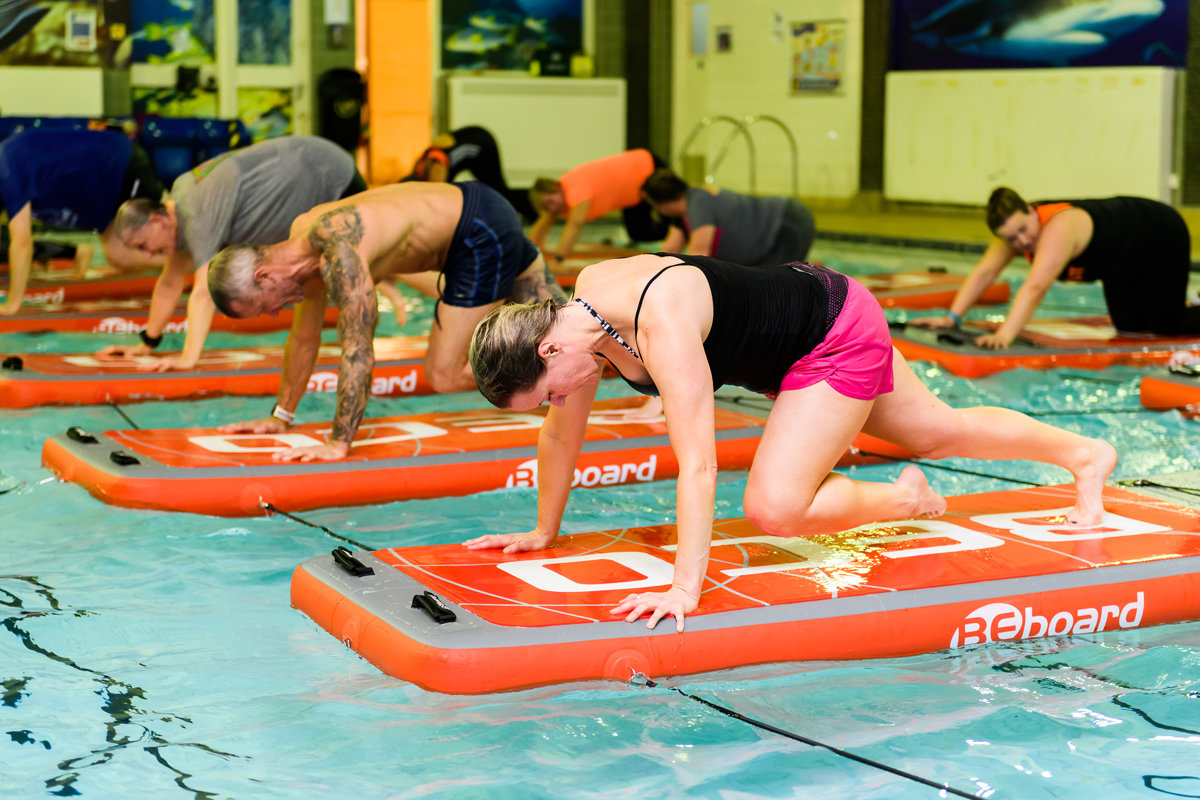 Smethwick Swimming Centre has launched a new and unique fitness class called Aquaboards for a totally different and fun work out experience.
The Thimblemill Road facility – run by Sandwell Leisure Trust (SLT), which manages services in partnership with and on behalf of Sandwell Council – has invested in state-of-the-art BECO BeBoards, which are designed for optimal sensorimotor training.
The BEboard is a floating fitness mat for training on the water surface, which helps with better control of the muscles and their interaction. Water also has a calming effect and training on the BEboard provides that balance between exercise and relaxation – ideal for body and mind.
Sensorimotor training emphasises posture and motion control meaning the workout will be increasingly beneficial for your balance and core. All muscle groups are active at all times to manage the motion of the board and your stabilising muscles especially get a proper workout, so it's also useful for more elderly people looking to improve coordination.
Amy Stanclife, Site Fitness Co-ordinator, explains: "Because you constantly need to keep your balance you don't realise how much your core body is having to work. It can be a really challenging workout, but as you're concentrating so much on staying upright and having a lot of fun at the same time, it's both very contagious and somehow easier to manage."

The classes are amazing fun and offer our members and customers something different to their fitness journey with SLT. All classes are fully inclusive for One Card members making this January's joining offer even more exceptional good value.

There are two levels of Aquaboard class – Stability and the more advanced High Intensity Interval Training (HIIT) – so for more information regarding the classes or times, you can contact the centre on 0300 0120121or email SmethwickSCinfo@slt-leisure.co.uk.