American Style Wrestling Classes Come to Smethwick...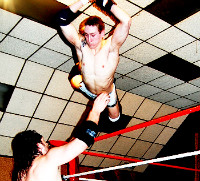 The classes run every Thursday from 7pm-9pm at
Hadley Stadium
, Wilson Road, Smethwick.
Each class costs £5 per person.
Everyone over the age of 10 years is welcome.
Cost: £5 per person
For more information text or phone 07910 689465 or call Hadley Stadium on 0300 012 0121 and leave your details.