All Sandwell Leisure Trust Centres Closed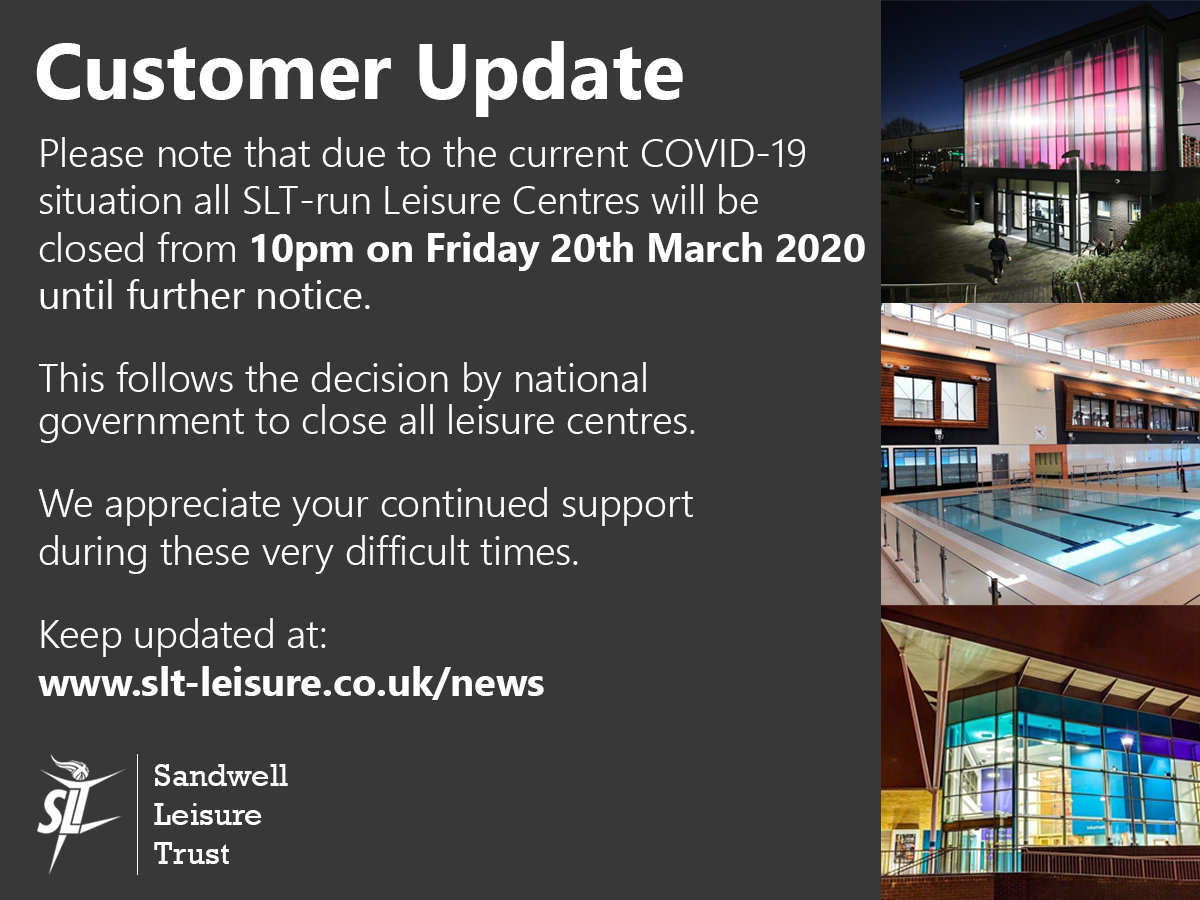 Due to the current Covid-19 situation, all Sandwell Leisure Trust-run Centes will be closed from 10pm Friday 20th March 2020 until further notice.

This follows the decision by national government to close all leisure centres.
We have been working hard to maintain safe working conditions for our staff whilst ensuring we were able to provide a safe place for those customers who wanted to visit the centres.
However due to the changing nature of the Covid-19 situation the decision was made to close all leisure centres operated by Sandwell Leisure Trust.
This includes:
Haden Hill Leisure Centre
Smethwick Swimming Centre
Portway Lifestyle Centre
Langley Swimming Centre
Harry Mitchell Leisure Centre
Hadley Stadium
Wednesbury Leisure Centre

Tipton Leisure Centre
Tipton Sports Academy
The Ryland Centre
Brandhall Golf Course remains open as usual.
We would like to thank all of our customers who have been very patient and supportive during the difficulties of the past week.

Finally, a very big thank you to all the staff teams at SLT, who without them we would not have been able to provide the service we have in such a safe and professional manner.

We will be following all Government and Public Health advice and will re-open as soon as we are able to do so.
For all the latest information on the re-opening of our centres, please ensure you have subscribed to our 'Lets Get Physical' newsletter or follow us on our social media channels. We will also post all latest news and development on our website.
We look forward to seeing you all soon...