All records broken as participants flock to Tipton Sports Academy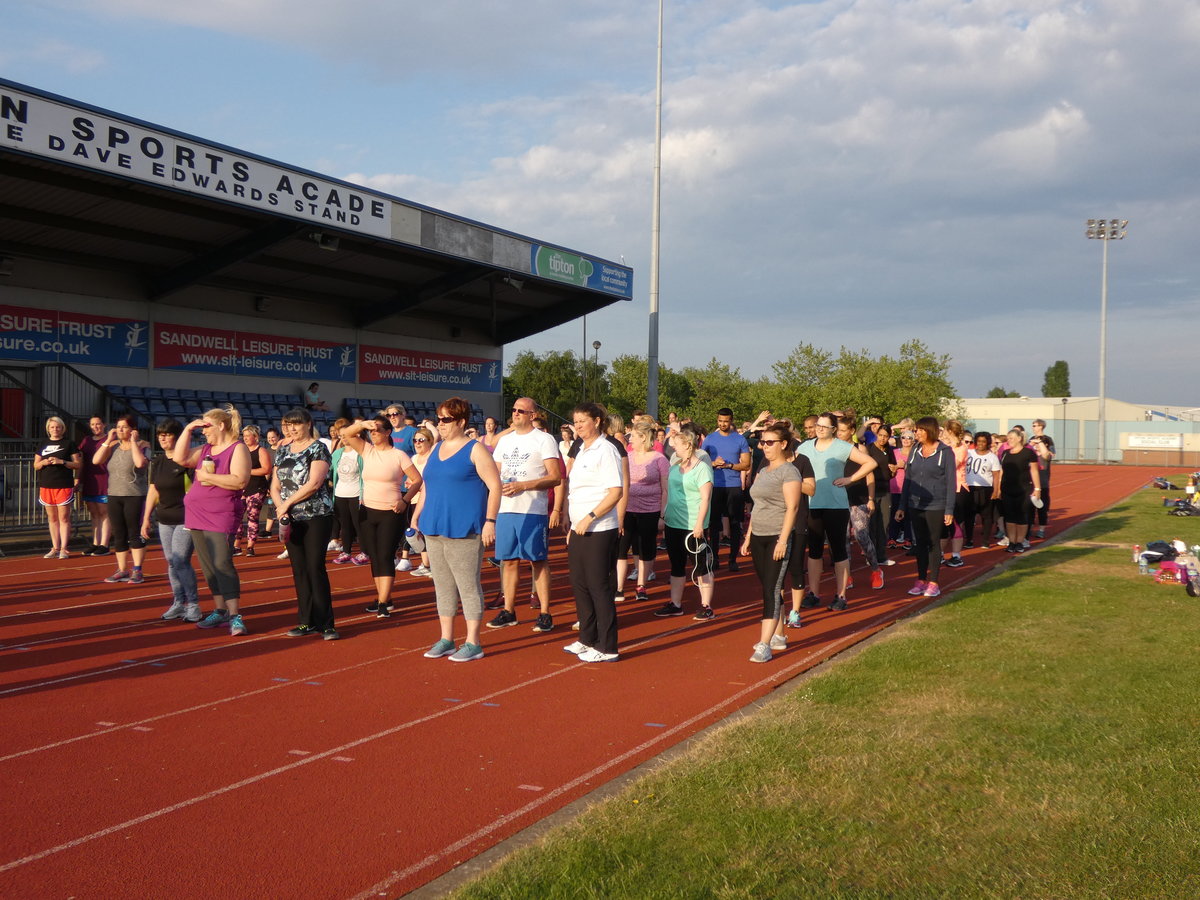 Wednesday proved to be a record breaking evening for SLT's Couch to 5k programme. Tipton Sports Academy hosted the event that was sold out ahead of the first session on 23rd May.
A glorious evening of weather made the opening session of the nine week course even better than what could have been expected. 170 participants registered for the programme targeted at complete beginners aiming to take a first step towards a new healthier lifestyle.

Hayley Birch, Couch to 5K Coach, commented " It was a fantastic session with an amazing community atmosphere. We had many ranges in ability but speed doesn't matter, it's about everyone going at their own pace and enjoying being outside."
SLT are supported on this project by local charity Kaleidoscope Plus Group based in West Bromwich. They work to promote and support positive health and wellbeing in Sandwell. The Kaleidoscope team of Liz & David played an important role in the evenings success.
The programme which was launched & managed by Neil Duggan (Business Development Manager) & Paul Badhams (Fitness Development Manager) have both been overwhelmed by the success of the programme commented "we are really pleased with local support the programme has got. It's very inspirational to see so many people taking their first steps towards a healthier lifestyle with us"
The nine-week programme costs just £9 and includes a weekly coached session, discounted track access at other times and an exclusive online support group.
The online support group has proved to be an extremely popular part of the programme, Neil Duggan explains "The online support group was recently piloted on another project and was seen as a fantastic tool where participants encourage each other but also receive training tips & can share photos and video of their successes, that's why we've included this into the programme"
The unique nature of our facilities have also been a major attraction for people, Paul Badhams said "the fact we can provide safe, secure places for people to run safely, with like-minded people is a major plus for lots of people who've signed up to the programmes".
If would like to enrol on a future programme please make sure you register for SLT's new Let's Get Physical newsletter or follow us on Facebook.