A SCARILY Good Membership Offer !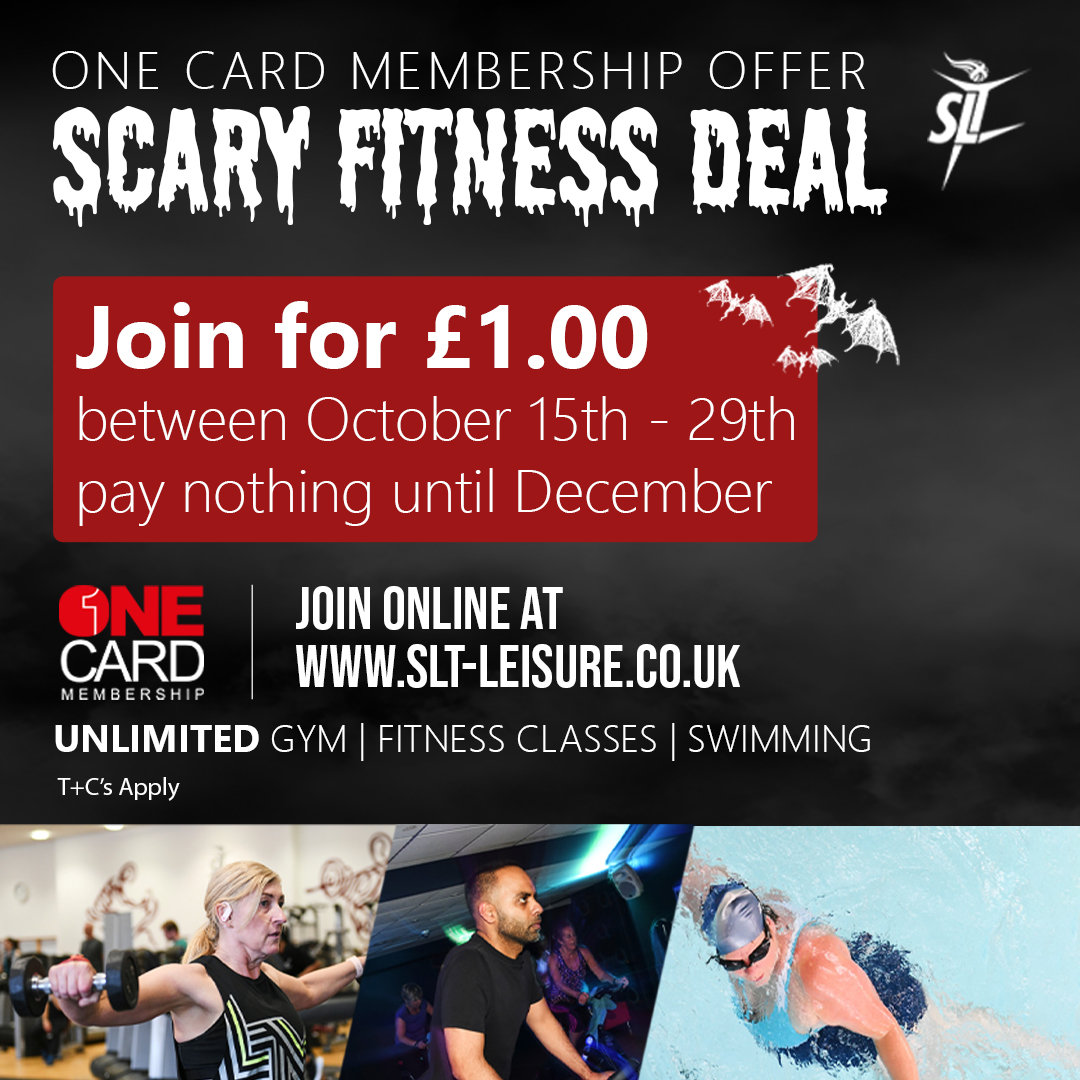 Join the ONE Card between 15th - 29th October for just £1.00 initial payment, then nothing until 1st December 2021*
The ONE Card is our most popular membership as it includes UNLIMITED use of all SLT Centres in Sandwell for:
UNLIMITED Gym
UNLIMITED Fitness Classes
UNLIMITED Swimming (public & lane swims)
If you love group fitness, we have over 350 fitness classes per week, and as a ONE Card member you will get extra time to pre-book your class (7-days ahead)
Take a look at the swimming & fitness timetables here
In our gyms you can expect nothing less than the top of the range Life Fitness equipment and a friendly gym team to show you the ropes. Also included for members is a monthly personal One2One session with the gym team who will write you a personal programme which is tailored to your personal goals and is reviewed every month.
The ONE Card is just £29.50 per month, so even if you use the facilities just twice per week you will SAVE by having the monthly ONE Card membership!
The offer is available for a limited time and is subject to terms and conditions.
If the membership is cancelled within 14-days you will be charged for all usage which exceeds the initial payment. If membership is cancelled after 14 days the minimum term of 3 direct debits is required, an invoice will be raised for any outstanding contractual payments.