A guide to Splash Time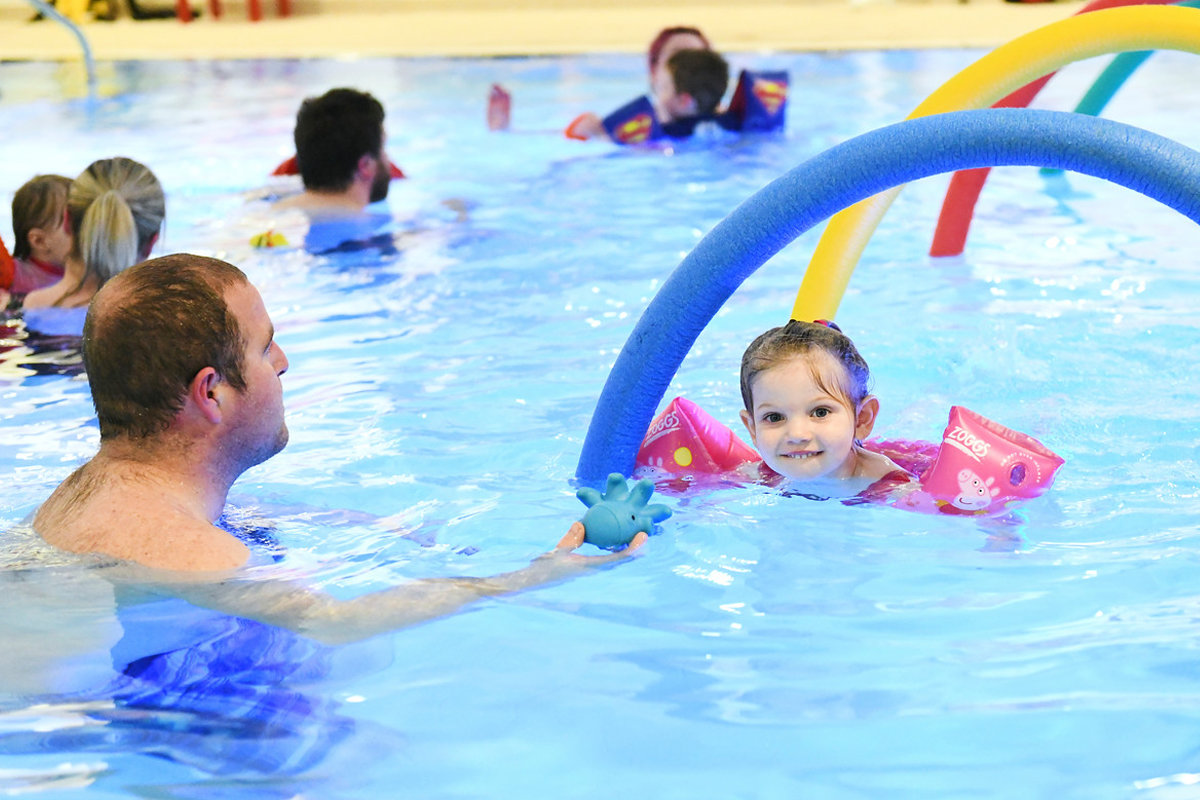 Splash Time sessions are for ages 0-4 years*, they are non-instructed and are run at Haden Hill Leisure Centre, Tipton Leisure Centre, Smethwick Swimming Centre, Wednesbury Leisure Centre and Portway Lifestyle Centre (*please note Splash Time at Portway Lifestyle Centre is for 1 adult & 1 Toddler under 2 years).
Splash Time offers an opportunity for adults to bring their toddlers to an exclusive recreational period without the worry of other pool users. Sessions are lifeguarded by qualified SLT staff. Play equipment such as floats, balls and watering cans are provided however this may vary dependant on the centre and Covid-19 measures.
The sessions cost £6.50 for 1 adult and 1 child, £3.25 with a Concessionary Leisure Pass and £5.85 with a Standard Leisure Pass.
Splash Time session are different to public swim and family swim sessions because they offer those aged 0-4 a chance to gain water confidence in a fun and safe environment. You can attend a session by visiting the centre, a timetable of sessions can be found here: www.slt-leisure.co.uk/news/our-timetable/