8 tips for gym beginners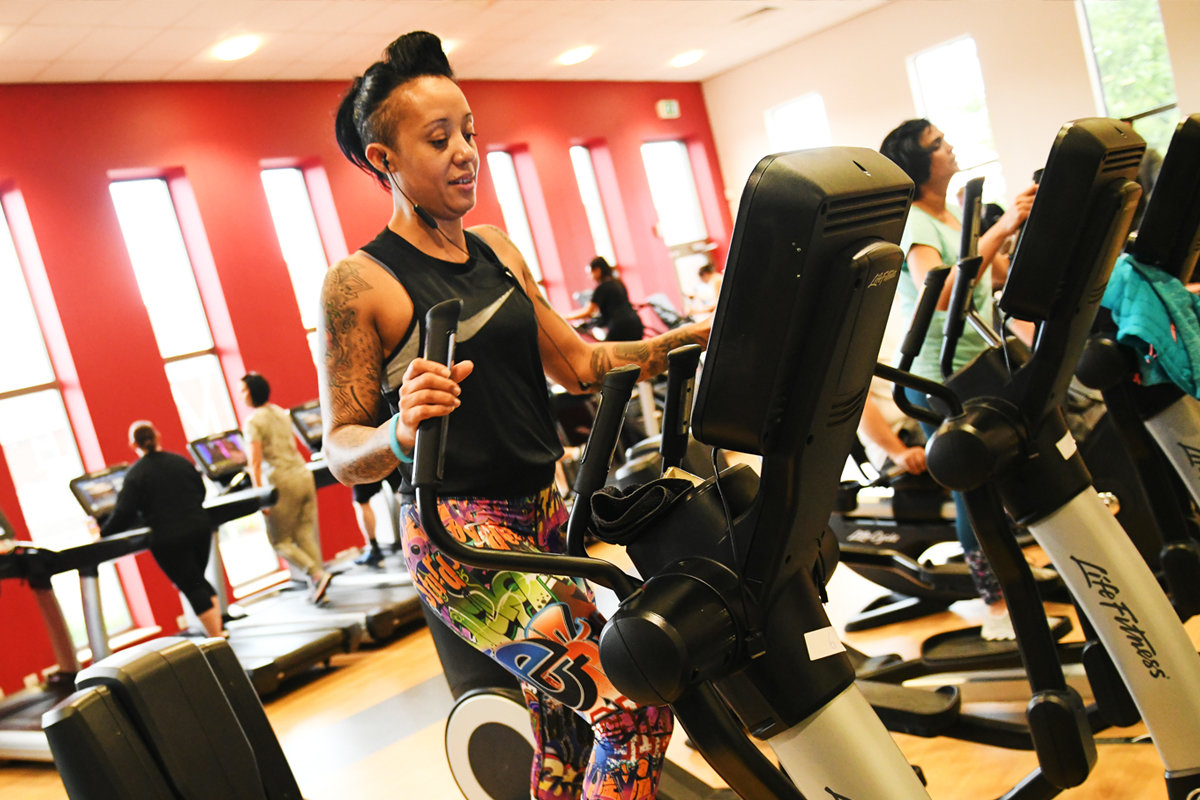 If you're new to the gym and have just started a new workout routine it can be daunting to take that first step so here are some tips to help you feel more comfortable.
Take advantage of our free induction
ONE card members are entitled to a free gym induction, a member of staff will be able to show you around the gym and explain the equipment to you. Our friendly gym staff are always on hand to help you out and will put you at ease, you can book your induction at the reception.
Warm up and Cool Down
Don't forget to begin your workout with a warm up and end with a cool down, this will improve your workout and prevent injury and help you feel a lot less sore the next morning! You can find many great warm ups/cool downs online but even a simple walk on the treadmill can go a long way.
Don't go too hard too soon
It can be tempting to over-do it when you first start however this can lead to injury and discomfort. Ease into your workout plan, start with 30 minutes and then gradually increase your workout length. Taking your time is a better way to ensure you get long lasting results and don't burn out.
Try a fitness class
Fitness classes can be daunting for beginners but can be a great way to feel more at ease in one of our centres. Our classes are taught by friendly instructors, if you are worried let them know you're a beginner and they will give you advice and be on hand to help you out with any issues. Even if you stay at the back of the class and go at your own pace you are still making progress.
Don't be afraid to branch out
Our gyms offer a great array of fitness equipment, from machines to free weights there is so much to try. Make the most of all of this equipment and try as much as you can, it's there to be used! If you're unsure on how to use something just ask a member of staff.
Take note of your nutrition
A healthy diet and exercise go hand in hand. A high protein snack such as nuts, yoghurt or hummus before your workout can help fuel your exercise. Always remember to be adequately fed and hydrated but try not to overeat before a workout as this could leave you feeling sluggish and can lead to a bad workout!
Don't worry about being judged
Our centres are busier this time of year but don't let the amount of people around worry you. Everyone is far too busy focusing on their own workouts! Remember everyone starts somewhere and there will be plenty of people around you in the same boat.

Set realistic goals
Whether it's to lose weight, gain strength or improve your fitness, be realistic with these goals. Rome wasn't built in a day and fitness goals can't be reached in a week! Set monthly goals and don't be discouraged if you gain a pound or miss a week of workouts. The best fitness results are achieved over time.
For more information about specific centres you can visit our centres page or call 0300 012 0121.