2019 Black Friday Offers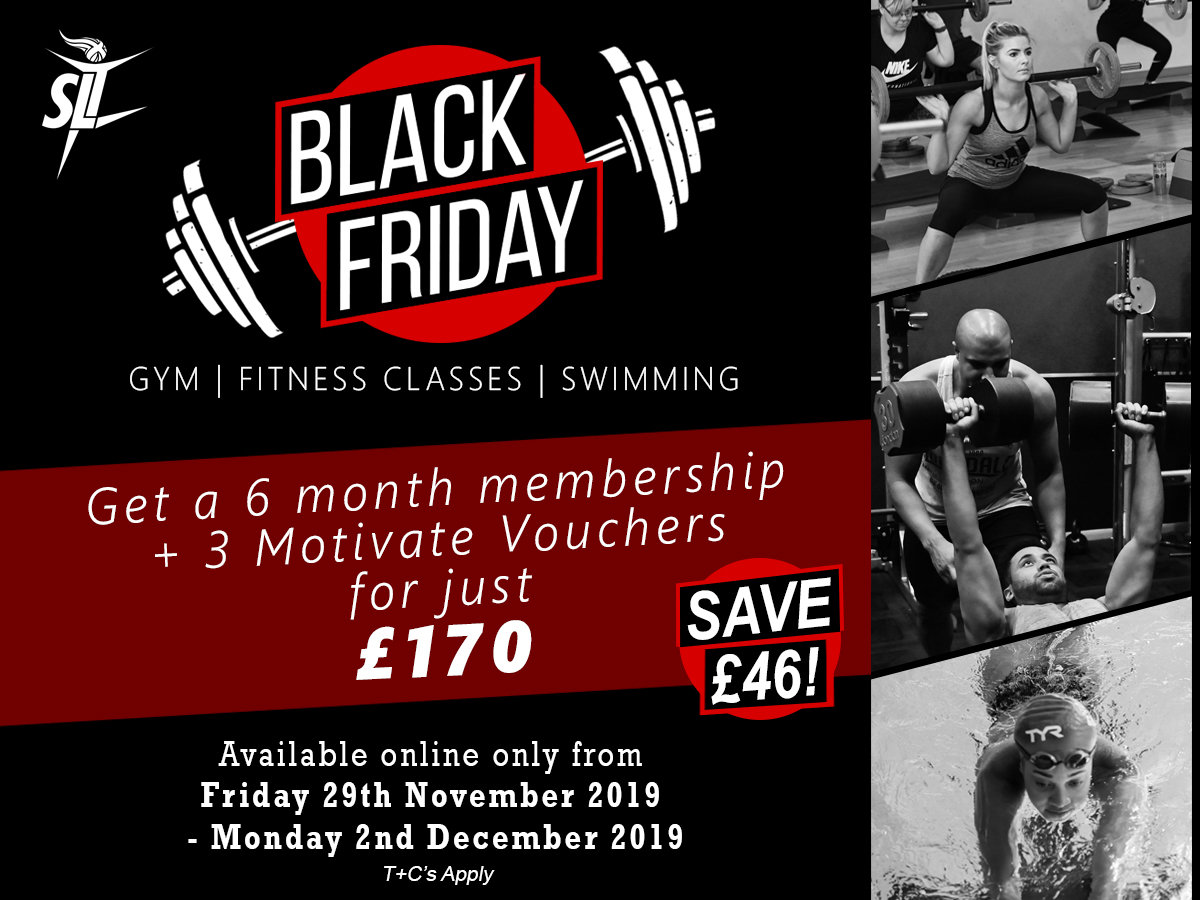 As part of this years Black Friday, SLT are offering two deals to be snapped up:
1. Membership Offer
This is a Black Friday exclusive and has never been offered before!
Grab yourself a 6-month ONE Card Membership plus three Motivate Vouchers for just £170!
This membership will give you UNLIMITED access to all 8 SLT gyms in Sandwell, over 350 group fitness classes per week, swimming plus sauna and steam rooms! You can also have personal support with our expert gym instructors who will get you on the right track and help keep you there!
The Motivate vouchers are personal training sessions which are worth £15 each, three are included in this offer.
2. Half Price Gift Cards!
Usually £25, treat yourself or a loved one to three sessions for just £12.50!
Use these vouchers for x3 visits which can be used in the gym, for a swim, fitness class or a relax in our sauna or steam rooms!
Ideal stocking filler or maybe a teacher gift this Christmas!
Both of these offers are only available online from Friday 29th November to Monday 2nd December 2019