Sandwell Leisure Trusts Standard Leisure Pass membership provides discounts, advance booking and a range of exclusive benefits. It's available to anyone, with individual and family options available.
JOIN ONLINE today and save £10 administration fee.
What Our Standard Members Say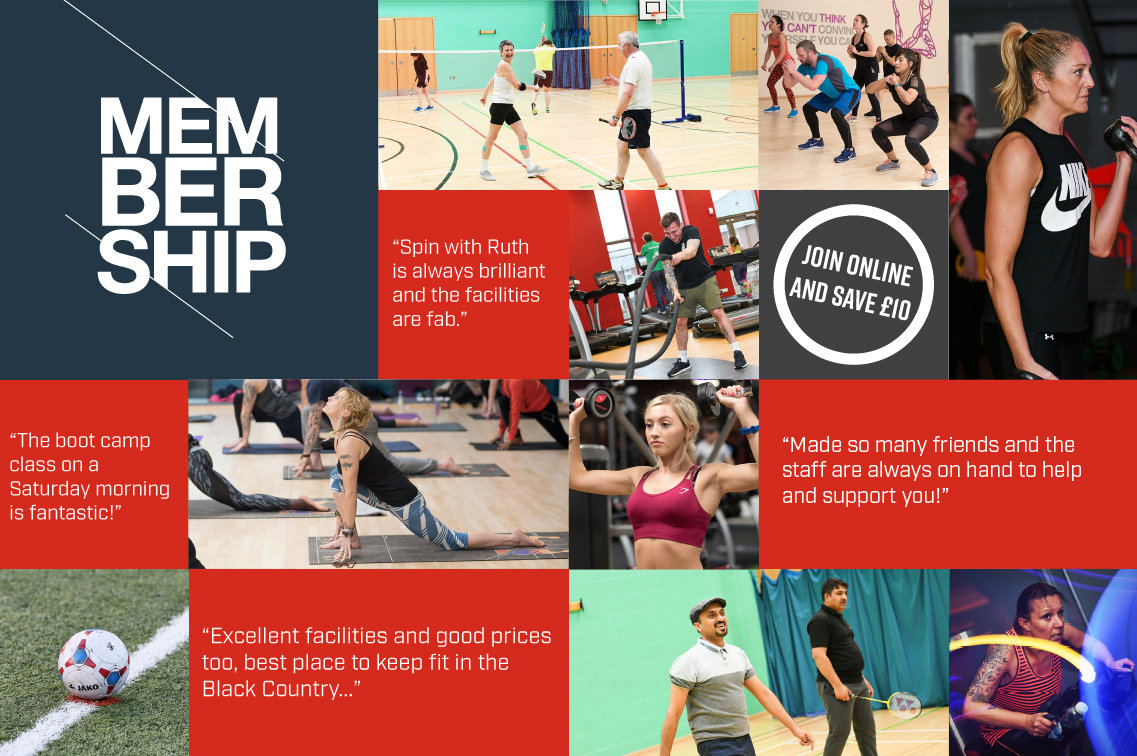 Standard Leisure Pass Key Benefits
Up to 10% discount on swimming, fitness classes, gym ad weights, sauna and steam room, badminton, squash, tennis, track, merchandise and equipment hire.
Free swimming for the disabled
Tennis discounts Up to 10% discount on tennis at Tipton Sports Academy.
Join online & save £10 administration fee
Free British Tennis Membership When you register Tipton Sports Academy as your 'place to play' on the LTA website
Sports pre-booking online or by phone up to 7 days in advance* (includes badminton, tennis, squash and 5-a-side). Payment is required at time of booking.*7 days booking is only available for sports, this does not include gym sessions, swimming or fitness classes.
Junior Fitness for 14-17 year olds includes Fitness Classes and instructed gyms.
Bearwood shopping discounts Discounts where you see SLT's leisure pass poster.
Individual Standard Leisure Pass
One off annual payment
£21.16
A non-refundable administration fee of £10 will be charged for all Standard and Concessionary memberships that are not made online.
Family Standard Leisure Pass
One off annual payment
£30.55
Includes family members, spouse or partner and any children up to 17 years living in the same household.
Join online to save £10 admin fee
REQUEST A CALL BACK
Fill out the form below and we will be in touch to discuss your membership options
Select an activity or leisure centre