Sandwell Leisure Trust offers a corporate membership package to employees of approved businesses, giving employees a discount off our One Card membership per month.

Our One Card membership provides fully unlimited access for swimming, fitness classes and gyms at all SLT Sandwell Leisure facilities.
We offer a choice of nine centres, offering very latest Life Fitness gym equipment, over 350 weekly fitness classes (including the very latest Les Mills releases) & access to all public swimming sessions. We have fitness classes for all levels of ability and class sessions vary in length to meet everyone's needs. All members have access to a monthly one to one fitness programme review.
If you work for one of the eligible organisations listed below and want to join, please join online and select ONE Card membership. When you collect your membership card from a centre, please show your payslip and or company ID at reception (failure to produce evidence will result in the membership not being authorised, failure to produce evidence will result in eligibility for the corporate membership being withdrawn and the ONE card membership fees will be applied)

Please note, it is the responsibility of organisations on our corporate scheme to inform their employees of this employment benefit. Corporate discount is only applied when proof of employment is validated and not for any backdated period any organisation has been part of the scheme.
What Our Corporate Members Say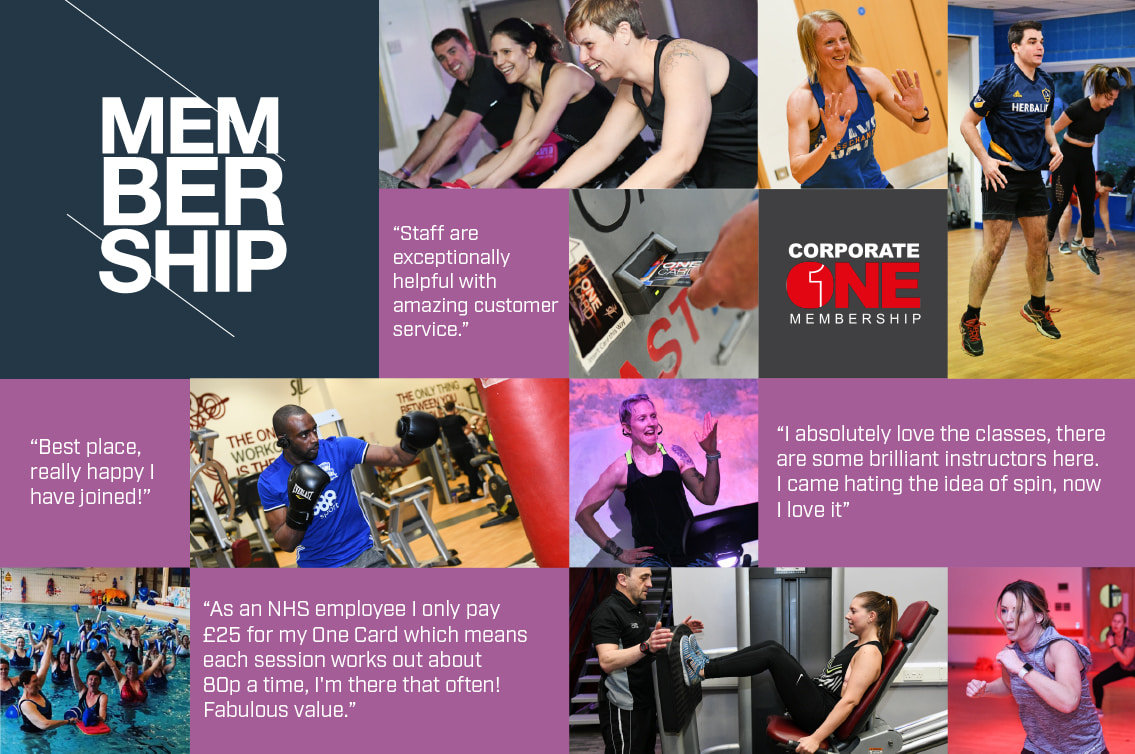 Corporate Membership Key Benefits
Unlimited access to all casual public swimming sessions.
Unlimited access to fitness classes.
Unlimited access to fitness gyms and weights.
FREE One2One Exercise Plan our Fitness Crew will help you get the most out of your workout. Please give more than 24 hours notice of cancellation or full price may be charged.
Sports pre-booking online or by phone up to 7 days in advance includes badminton, tennis, squash and 5-a-side. Payment required at time of booking.
Free British Tennis Membership When you register Tipton Sports Acaademy as your 'place to play' on the LTA website
Tennis discounts at Tipton Sports Academy.
Unlimited use of sauna and steam.
Bearwood shopping discounts Discounts where you see SLT's leisure pass poster.
Corporate Companies
Sitel UK Limited
A Perry Ltd
Access Safety Products
Accident Exchange
Accord Housing Association
ACE Embroidery Ltd
Action for Children Employees
ADP Distribution Ltd
Adwin Spring Co Ltd
Aerotech Inspection & NDT Limited
Agewell Employees
Airparks Services (Birmingham) LTD
AJS Window Installations Ltd
Allied Copper Alloys Ltd
Allsee Technologies Ltd
A-Mir & Co Ltd
AMTB
ANA Food Services Ltd
APCOA Parking UK Ltd
Aperture Portraits
Apollo Aerospace Components
Arconic Ltd
Aregon Care Ltd
ARKS Transport Ltd
ASDA Employees
Asian Elderly Association
ASSA ABLOY Opening Solutions UK & Ireland
Atkins Ltd
Atlas Copco (Tentec)
Avanti West Coast Employees
Avery Weigh-Tronix
B&Q Employees
BC Stockford & Co Ltd
Betco Stapling & Nailing
Bevan Group
Bhandall Dental Practices Staff
Biffa Waste Services
Birmingham & Solihull Women's Aid
Birmingham Airport
Birmingham City Council Employees
Birmingham Metropolitan College Staff
Birmingham St Marys Hospice Employees
Black Country Chamber of Commerce
Black Country Consortium Ltd
Black Country Housing Group Employees
Black Country Living Museum Employees
Blackheath Jamia Mosque Trust Employees
Blue Light Card Holders
Bluebird Care Sandwell
Bohler
Bookworms Daycare Staff
British Gas Employees
British Transport Police
Canon (UK) Ltd
Carlyle Bus & Coach Ltd
Chapmans Electrical Employees
Christ For All Nations
City of Wolverhampton Council Employees
Code Red Entertainment
Compco Fire Systems
Complete Kidz Community Interest Employees
Conifers Day Nursery Ltd
Cougar Monitoring Ltd
Cox & Plant
CrossCountry Trains
Crossroads Housing & Support Employees
Crystal HR & Payroll Ltd
CSCM IT Solutions
Daily Irish Services LTD
Darlaston Builders Merchants
Dart Products Europe
Datom
David Wood Baking Ltd
DB Schenker Ltd
Defence Discount Service
Dimensions UK Ltd
Doosan
DPD
Dry Ice UK Ltd
Dudley Academies Trust
Dudley Canal and Tunnel Trust
Dudley College of Technology
Dudley Metropoitan Borough Council Employees
DWP & HASSRA Members
EA Life Ltd
Easy Gates Ltd
Empathica UK Ltd (operating as InMoment)
Enterprise
ERA Home Security
ERIKS UK
Ernst & Young
Event Hire UK Ltd
Evtek Construction Solutions Ltd
Exol Lubricants Ltd
Fire Protection Recycling Ltd
Footman James / Towergate Insurance Employees
Foster Care Associates
Fuelsoft
Geminor UK Ltd
George Green LLP
Gilca Ltd
GMB Members
Goldring Industries
Golmaal Ltd
Goold Estates
Guest Motors Ltd
H & H Architectural Systems Ltd
Haden Hill Swimming Club Employees
Hadley Industries Plc (Hadley Group)
Halesowen College Staff
Halesowen Martial Arts Centre / CMA Freestyle Staff
Halesowen Women's Institute
Hayley Group Ltd
Highways England
Hinckley Food Ltd
HMRC
Holiday Inn Staff
Hotel Chocolat Staff
HS2 Ltd
Hydesville Tower School
I.E.S
Ice Blue Marketing & Design
IKEA Employees
Industrial Power Unit
JMS Enterprise Ltd
Just Straight Talk CIC
Kee Safety Logistics
Keltruck Ltd
KenRox Contracts Ltd
King Edward VI College Employees
Konecranes Demag Ltd
KPMG LLP
KUKA Systems UK Ltd
Learning Journey Nursery
Lidl Employees
Life Fitness
Lift & Engineering Services Ltd
Living Well Consortium
Lookers Vauxhall Employees
M5 Oldbury Viaduct
Man V Fat
ManTech UK Ltd
Mapei UK Ltd
Marsh Ltd
Mary Stevens Hospice Including Mary Stevens Trading Ltd
Masefield Beta Ltd
MBKB
MBP Ltd
McDonaldo Diecasting Ltd
McGean Rohco (UK) Ltd
Members of the Armed Forces Serving & Ex-Serving
Mercer Limited
Mettis Aerospace Ltd
Midland Heart Housing Association
Midland Metro Ltd
Mitchells & Butlers
MOHS Workplace Health
MOJ & HMCTS - Ministry of Justice and Her Majesty's Courts & Tribunal Service
Monks and Crane
Morrisons Employees
Mott MacDonald Ltd
MSC Industrial Supply
Munchies Sandwiches Ltd
My Policy Ltd
MyTime Active
N E Fasteners Ltd
N Power Employees
National Express West Midlands Employees
Nationwide Building Society Employees
Network Rail
New Hope Specialist Care
NHS Employees
Oliver Kay Produce
One Stop Stores Employees
Oopsy Daisies
P F Cusack
P&R Morson & Co Ltd
Painters Solicitors
PAL Group Ltd
Perrywoods United Football Club Employees and volunteers
Poundshop.com Employees
Price Pearson Ltd
PSU Designs
Queen Alexandra College Staff
Reload Systems
Richards CCTV
Rimstock Ltd
Robinson Brothers Limited
Ryder Ltd
Ryder's Hayes Academy Trust
Sainsburys Employees
Sandvik Holdings Ltd
Sandvik Ltd
Sandwell & West Birmingham Hospital Trust Staff
Sandwell Academy Schools Staff
Sandwell Beam
Sandwell Children's Trust
Sandwell College Staff
Sandwell Deaf Community Association Employees
Sandwell Metropolitan Borough Council Employees
Santander
SCP Group Ltd
Security 247 Ltd
SERCO
Servicecare Ltd
Shannonside Civil Engineering Ltd
SIG Distribution
SIPS Education Ltd
Slimming World
SmartFit
SmartLead Direct
Smyths Toys
South Black Country Education
Specsavers Optical Superstores Employees
Speller Metcalfe
St Albans Community Association
Starplan
Steps to Work
Swisslog UK Limited
Tennals
Tesco Employees
The AA Employees
The Dorothy Parkes Centre Employees
The Edgbaston Palace Hotel Staff
The Family Nursery Company
The Gallery Brierley Hill
The Kaleidoscope Group Plus
The Priory Rooms Conference Centre
The Trade Centre UK Employees
Thomas Dudley Limited
Tipton Harriers Members
Toby Carvery Employees
Top Tubes Ltd
UK Access Solutions Ltd
UK Labels Ltd
Unistrut Ltd
Villiers Primary School Staff
Virgin Media
voestalpine Metsec
Walsall Council
Warburtons
Warley Wasps Triathlon & Running Club
Waterfit Limited
Wates Construction
We Do Rentals
Weight Watchers
Wesleyan
West Bromwich Building Society Employees
West Midlands Ambulance Service
West Midlands Combined Authority
West Midlands Fire Service
West Midlands Police Force Serving and Retired Officers
West Midlands Trains Employees
ZF Lemforder UK Ltd
Our best deals
Monthly direct debit
£25.00 per month

minimum 12 month direct debit
Annual Payment
£300
unlimited use for 12 months
How to join
Join online, selecting the ONE Card membership
Once you have set your membership up, take along evidence which shows you are employeed by one of the approved corporate companies (recent payslip / ID badge) and the team will make the changes to your monthly direct debit.
(Please note: we can not back date payments, so please ensure you do this ASAP after joining to take full advantage of the discounted membership price)
How your organisation can apply:

If you would like to offer your employees Corporate Membership with SLT, complete this application and get your company signed up.
Before you complete:
- The organisation must employee a minimum of 10 people
- The application needs to be completed by a Senior Manager within the organisation, using an official company email and business address (personal email accounts and residential addresses will not be accepted)

- Your employees must be able to show evidence of employment with your organisation (i.e. recent payslip / ID Badge)
- You must be able to inform all employees within your organisation of this benefit. This also applies to those organisations who have more than one location/branch.
Once accepted all your employees will then be eligible to take advantage of the Corporate membership and all the benefits it brings

For more information Contact Lisa Richards, Membership Manger
REQUEST A CALL BACK
Fill out the form below and we will be in touch to discuss your membership options
Select an activity or leisure centre