Free Swimming in Sandwell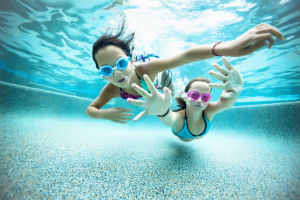 If you live in Sandwell and are aged 18 and under or 60 plus you can register online to access FREE swimming at your local pool.
Those aged 18 and under can swim for FREE during school holidays.
(ID will be required for proof of age)
Those aged 60 plus can swim for FREE everyday until 1pm.
FREE swimming is subject to availability during busy periods and does not include; swimming lessons, instructed or targeted sessions. SLT's under 8s swimming policy also applies.
You can register below for FREE swimming.
You will need an email address when registering online.
Please note Family Swim sessions are not included in free swimming.
Your Questions Answered
Q. Where do I join online?
You can register right here on the SLT website, you will be given a temporary membership number which you take to the centre where a photo will be taken and your card will be issued.
You collect your Leisure Card on your first visit to the centre when you present your temporary membership number.
Q. What proof do I need to confirm my age?
You will need to enter your date of birth for verification online and may be asked to produce a proof of age at the Leisure Centre such as birth certificate or passport.
Q. When can I swim for free?
Children aged 18 or below can swim for free at any public swim session throughout Sandwell school holidays. Adults aged 60 and above can swim for free up until 1pm at any time throughout the year. Free swimming for people aged 60 and over is available at all public swimming sessions which includes: lane swim and adult swim. Please note Family Swim sessions are not included in free swimming.
Q. Where can I swim for free?
Q. How long will the promotion last?
Sandwell Council has extended the initiative for a further two years.
Q. If I don't live in Sandwell but a family member does, can I swim for free?
Free swimming is only available for people that live in the Sandwell Borough.
Q. Are there any swim times suitable for my child who has SEN?
Yes, there are reserved sessions especially for children with Special Educational Needs and Disabilities. These sessions are advertised to the public as SEN special sessions and therefore should provide a calmer, less busy environment for your child and their siblings. Please note these sessions are held during school holiday periods only.
Q. Can I apply on behalf of a family member?
You can only apply if you are the parent or guardian of the child. People aged 60 and over must apply for themselves.
Q. I don't have a computer – where do I join?
Our centres will help and support anyone who is unable to join online or is having difficulties. Free internet access is also available at all Sandwell libraries. We also have a joining kiosk at Haden Hill Leisure Centre. If you are aged 60+ and need further help or support you can also contact AgeWell on 0121 796 9333.
Q. If I have an existing leisure pass card, will I need a new one?
No as free swimming can be added to your existing Leisure Card.
Q. I am having problems registering more than one person for free swimming?
Please ensure you log out of the session after you have registered your first person, a Sandwell resident aged over 60 or 18 and under. The log off button is at the top of the final page. If you are still having any problems please delete your browser history and try it again.
Q. I'm having problems completing the online registration form, what should I do?
Delete browsing history before trying again as it could be remembering previous information entered
Try using a different computer or mobile device
Come into your nearest leisure centre and try using the kiosk

If they you tried all the above then notify the membership team of the problem.