Yoga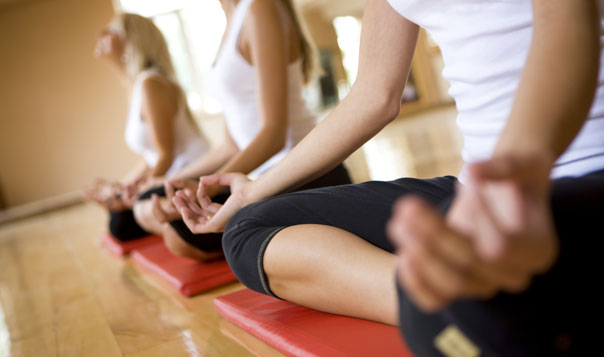 This popular fitness class will leave you relaxed by the end of the hour and is the ideal accompaniment to a busy lifestyle or exercise regime.
Yoga uses deep stretching postures that improve flexibility and muscle endurance. When practicing Yoga, there is a focus on deeply breathing in and out through the yoga movements, which helps clear the mind and supply oxygen to the whole body.
Not ready to move straight into a head stand or crow pose, don't worry as you can practice at your own level and build up slowly. Please note participants must not have hip, knee or back problems.
Yoga, Fitness Yoga and Hatha Yoga are currently offered at SLT's leisure centres. Check the class timetable for details, times and for a location near you.