Tone and Go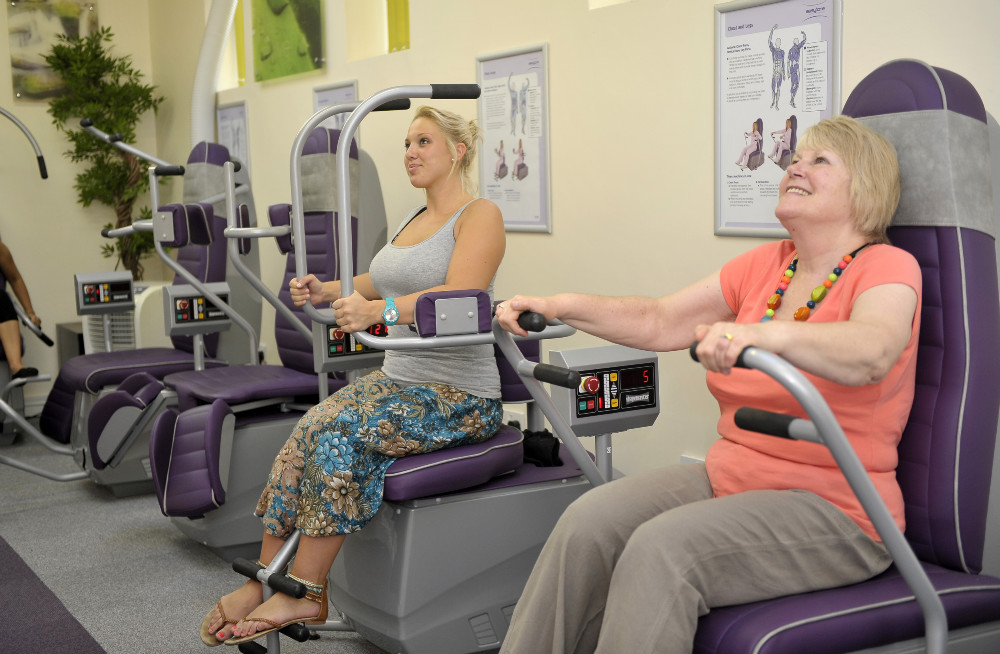 Tone & Go is now bookable on our website
here.
30 minute bookable slots are available with 10 minute intervals throughout the day during opening hours. Last entry is 20:30 Monday - Thursday, 19:30 Friday and 11:30 Saturday and Sunday.
Current Opening times
Monday: 16:00 - 21:30
Tuesday: 16:00 - 21:30
Wednesday: 16:00 - 21:30
Thursday: 16:00 - 21:30
Friday: 16:00 - 20:00
Saturday: 08:00 – 12:00
Sunday: 08:00 – 12:00
Gently work your entire body in a safe, relaxed and easy way at
Langley Swimming Centre
in our 'tone & go STUDIO'. Make a real difference to your health, fitness and well being whilst also losing inches.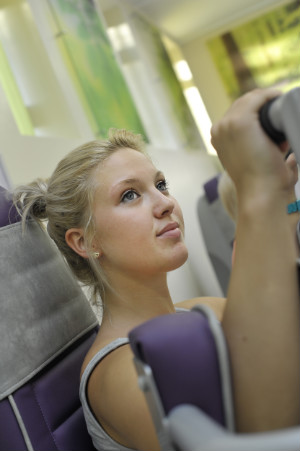 Regular use of the equipment can aid weight loss, improve mobility, tone & firm and ease tension.
The 'tone & go STUDIO' is suitable for everyone whatever your age, fitness level or weight. Special exercise clothes or shoes are not needed.
Our friendly staff will help you get the most from your toning experience each time you visit.
Six power assisted toning chairs (the newer version of toning tables) provide a safe and gentle 30 minute workout in our relaxed, private and friendly studio.
The facility also includes FREE parking, a chilled water dispenser and entertainment screens.
You can choose to pay as you go or take out one of our affordable membership options. You can also use this facility as part of the all inclusive One Card membership, Leisure Pass concessions and discounts are also available, ask a member of the team for further details.
Relax and Tone...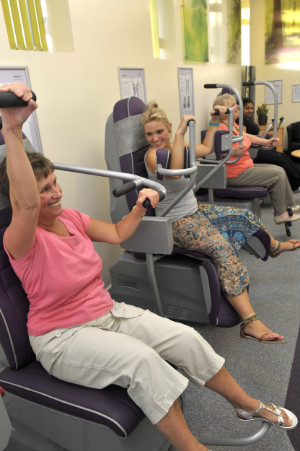 At your first appointment our fully trained staff will show you how to safely use each toning machine to ensure you enjoy the benefits from your very first visit.
What our customers think
"Since using the Tone and Go studio I have come off my blood pressure tablets."

Customer from Oldbury.

"Previously having treatment for prolapsed disc was going every 6 weeks to the osteopath. After 12 sessions in the tone and go the osteopath said it the best he had seem my back, now seeing him 3 monthly. Plus it has lowered my blood pressure."

Customer from Tipton.

"I am thoroughly enjoying my sessions at tone and go, it has given me motivation to do more gentle exercise."

Customer from Tividale.
"Since starting the sessions I have lost 7lbs and 11.5 inches so I am really feeling the benefits."

Customer from West Bromwich.

"Since using Tone and Go I have stopped using a walking stick following a hip replacement. It is enjoyable and certainly does me good."

Customer from Oldbury.
"I enjoy tone and go. It has been very beneficial to me and has enabled more mobility for myself after numerous operations left me in a wheelchair."

Customer from Wednesbury.
"tone & go helped me with my walking and general fitness, I felt the affects almost immediately. I was very stiff but after about 3 sessions I could even run for a bus. I'm carrying myself better. It's a great atmosphere, so friendly"

Customer from Rowley Regis.
"I can get a jacket on I haven't got on in a long while!"

Customer from Oldbury.
"To date I've lost 5lb and 7 inches, this is really great. My mobility is much better after attending just 14 times".

Customer from Smethwick

.
Try it for yourself
Why not contact us now for a tour and trial session.
Call 0300 012 0121 for more information.