Swimming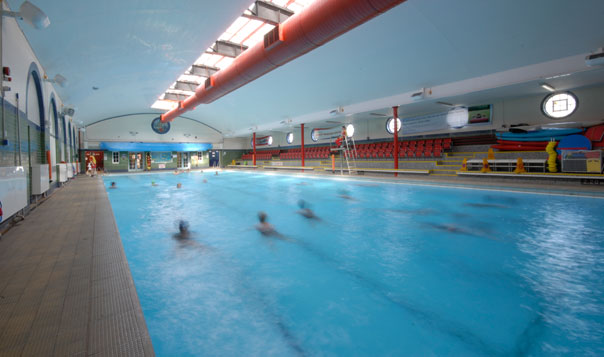 Lane swim sessions must be booked online on our website, members can book 48 hours in advance, while non members will be able to book 24 hours ahead and must pay in advance. Booking guides can be found below.




We've put together a video to show you what to expect when you visit us for a lane swim:
Where can I swim?
Swimming is available in Rowley Regis, Oldbury, Smethwick and Tipton with a choice of both full-sized and learner pools.
Our swimming centres provide a range of swimming sessions and swimming lessons including female only, male only (lessons), parent and toddler, adult only and 50+ as well as Aquafit exercise classes and Aquanatal sessions. Simply select your leisure centre for available activities and further information on these sessions.
We also provide fun sessions and pool parties at our swimming centres, inflatable jetskis and pedalos are also available at Langley Swimming Centre.
Pool parties, inflatable, fun and float sessions are available subject to prior booking and programming at Haden Hill Leisure Centre, Langley Swimming Centre, Smethwick Swimming Centre and Tipton Leisure Centre.
Our changing facilities provide lockers for just 20p, which is non refundable.
When can I swim?
Simply select a leisure centre and then select swimming from the activity list for that centre for a list of times and prices for public swimming sessions.
You can also use the activity search facility located on top right of each page on our website which includes a search by day tool.
Free swimming, concessions and discounts...
Save on swimming with our Memberships...
10% discount for all One Card and Standard members.
Where can you learn to swim?
SLT Swim Academy
provides swimming lessons in Sandwell for all ages and abilities, whether non-swimmers, beginners, improvers or advanced. You can also save when you pay by direct debit.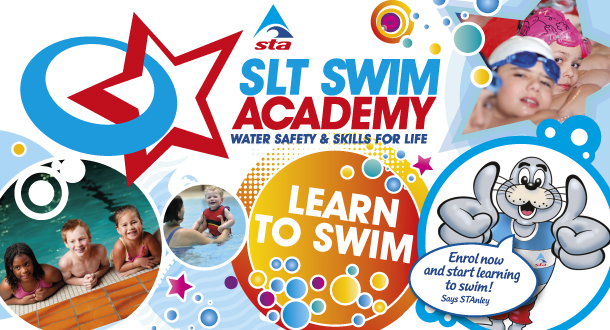 You can join and learn to swim with the SLT Swim Academy at Haden Hill Leisure Centre, Langley Swimming Centre, Smethwick Swimming Centre, Tipton Leisure Centre, Portway Lifestyle Centre and Wednesbury Leisure Centre.
Swimfit

Do you swim once or twice a week, and want to get better? Swimfit can help you set goals, learn new strokes and track your progress with a log.
There's also advice for asthmatics, pregnant women and those doing physio.
The swim fit
website
also offers information and advice - you can even email your questions to an expert swimming coach.

Swimfit is a joint venture between the Amateur Swimming Association, British Gas and Speedo.
What swimming clubs are available?
Where can I train to become a swimming teacher or pool lifeguard?
Our Swimming Development Team host a range of courses to help keen swimmers turn their passion into a profession.

Swimming is a priority sport managed by the team, which works to help people of all ages and abilities to discover the benefit of sport.
For more information, call the Sports Development Team on
0300 012 0121
for sports development or email your enquiry to
info@slt-leisure.co.uk
.
Under 8s Policy
Under 8s Child Admission Policy for public swimming sessions - Adult responsibility.
Parent/guardian responsibility
Following a review by the Health & Safety Executive and the Institute Of Sport And Recreation Management on child admission, this is Sandwell Leisure Trust`s child admission policy
.
Adult responsibility for using the Main pool
One adult
can be responsible for
two children
aged 4 - 7 years old
One adult
can be responsible for
one child
aged 0 – 3 years old
(In these circumstances, an adult can only be responsible for another child aged 8 and over.)
Adult responsibility for using the Small Pool
One adult
can be responsible for
three children
aged 4 - 7years old.
One adult
with one child aged 0 – 3 can be responsible for another child aged 0 - 7 years old.
Please see table below for easy ratio calculation for children under 8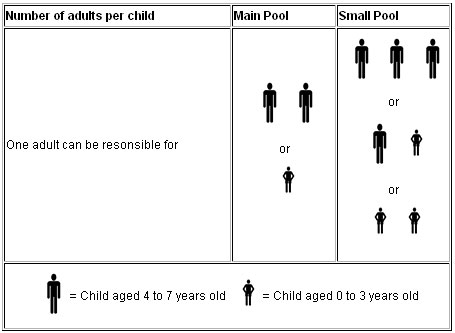 Once admitted the Adult is expected to remain with any children at all times and will need to go into the water with them. Adults are also requested to remain in the same pool water with any children that meet the Swimming Competency Test criteria. Weak and non-swimmers will be asked to wear armbands to ensure safety during their time in the water.
Definition of an adult
An adult is a responsible person who is at least 16-years-old and can provide proof of their age if asked by staff.
Competent swimmers aged 7 and under
Children may be exempt from these ratios if they complete the Sandwell Leisure Trust
Swimming Competency Test
. The adult must still remain in the same pool with the children at all times.
Sandwell Leisure Trust reserves the right to request proof of a child's age and request that a swimming competency test is conducted to ensure the best possible standard of health and safety and well-being for all our customers is maintained.