SLT Swim Academy for ages 3 years - 5 years
STAnley is an exciting series of 7 progressive awards specifically designed to teach learners from 3 years without an accompanying adult in the water. The swimming Instructor will be in the water with the learner to teach basic swimming and water safety skills. This series of 7 progressive awards ensures the learner is confident in and around water.
On Completion of the STAnley series the learner can progress on the Octopus series. A child's first learn to swim experience is one of the most important in terms of capturing and retaining their interest.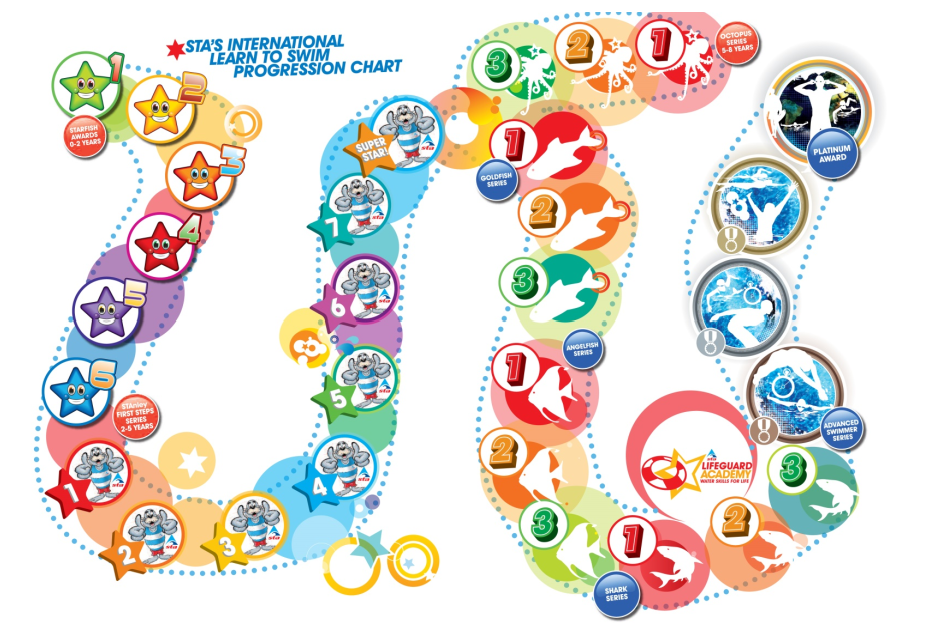 HOW TO BOOK
Please speak to a member of the team at reception who can help advise on availability and book your place on the programme available at: Langley Swimming Centre or Portway Lifestyle Centre in Oldbury, Haden Hill Leisure Centre in Cradley Heath, Smethwick Swimming Centre, Tipton Leisure Centre or Wednesbury Leisure Centre.
PAYMENT OPTIONS
SLT Swim Academy monthly direct debit payments are based on 50 weeks to take into account the Christmas closure period each year. The price also takes into account sickness and holiday absences as credits are not issued.
PROGRESSION LINK
If you or your child have already registered and you have provided an email address as part of your registration you can also view SLT Swim Academy progress reports online with the Home Portal. This also enables you to move on through the programme including the ability to select available days and times once competencies are complete.
HOW TO CANCEL
For any further enquiries regarding your payments, discounts or Swim School Direct Debit please email memberships@slt-leisure.co.uk.

Intensive Learn to Swim Programme

STA Junior Lifeguard Academy