Swim Academy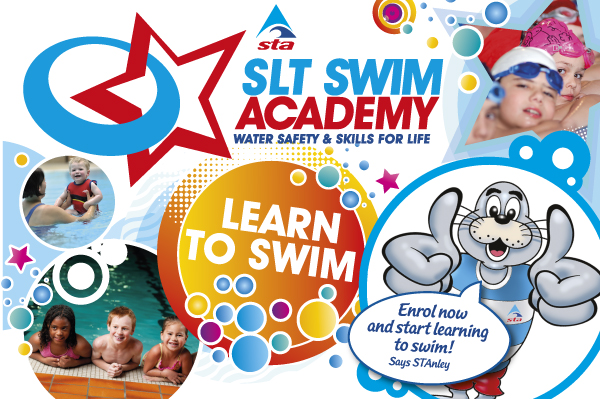 Learn to Swim with SLT Swim Academy
SLT Swim Academy
provides swimming lessons in Sandwell for all ages and abilities, whether non-swimmers, beginners, improvers or advanced. You can also save when you pay by direct debit.
Our fully qualified swimming instructors use the
Swimming Teachers Association
awards scheme. We also provide adult lessons, disability lessons, instructed Parent & Baby / Toddler STARFISH sessions and non-instructed Splash Time sessions for those aged under 5 years.
SLT's Adult Swimming Lesson series covers basic to advanced water skills for the adult who is eager to learn to swim, improve confidence & technique or just get fit with no age limit. Our Adult Swimming Lessons understands that adults have very different needs to children when learning to swim. This is why SLT believes that everyone should have a chance to learn to swim and become the very best swimmer they can be, which is why our adult lessons give a very specific set of aims and targets for adults to follow.
Don't let embarrassment or fears stand in your way come and speak to our team at your chosen centre.
SLT's Swim Academy
programme provides continuous assessment, with 2 payment options, direct debit or blocks of lessons every 12 weeks.
• Gain awards.
• Swim Academy lessons available in Rowley Regis, Oldbury, Wednesbury, Tipton and Smethwick.
• FREE public swimming for everyone on the SLT Swim Academy programme.
• One-to-one lessons on request, subject to availability.
SLT Swim Academy programme is run in partnership with Swimming Teacher Association's International Learn To Swim Programme.
An exciting, motivational, interlinking and progressive awards programme that engages children at every stage of their development.
All levels have clearly defined standards, teaching objectives and learning outcomes.
All levels incentivise and reward with colourful certificates.
There are three entry points onto the programme: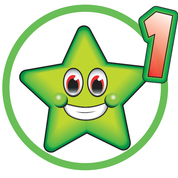 1.
STARFISH Awards
- The STARFISH awards are suitable for introducing parents/carers with their babies from 0-2 years to swimming. This offers a progressive aquatic awareness programme for
parents/carers with their babies and combines fun activities with free play in a safe environment.
2.
STAnley First Steps series
– A comprehensive swimming and water safety programme for young children 3 to 5 years. This series incorporates fun activities, skill development and water safety awareness in a structured and progressive programme, the swimming teacher, teaches in the pool.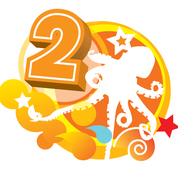 3.
Octopus Series
– Designed for school age learners. This enables a route into 'learn to swim'
for older learners, building and developing their confidence, knowledge and skills.
On completion of the
Octopus series
learners progress to the
Goldfish Series
,
Angelfish Series
and
Shark Series
.
There will also be an
Advanced Swimmer Bronze
,
Silver & Gold series
and
Water Safety Bronze, Silver & Gold series
Rockhoppers
– For children with disabilities. Sessions for children who need extra support.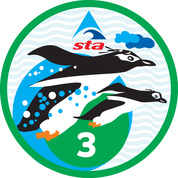 Look out for the new
Junior Lifeguard Academy
which will take place during school holidays on in the water, various awards can be achieved through this programme according to individual aquatic needs.
Request a callback
Save when you pay by Direct Debit
• Full price for a 12 week block of lessons is £65.64 for both adults and junior not on Direct Debit.
• Monthly Direct Debit price is £21.25 per month.

• For customers joining the Direct Debit scheme a bridging payment of £20.40 will be charged to cover the first 4 lessons. Your 1st Direct Debit payment will be adjusted to take into account this bridging payment.
• Concessionary members price for Direct Debit is £17.30 per month. All children must either have their own concessionary membership or be part of a valid family concessionary membership and paying by direct debit to receive this price.
• SLT Swim Academy payments are pro-rata over 50 weeks taking into account the Christmas period when no lessons take place for two weeks.
• The monthly direct debit payment is based on 50 weeks to take into account the Christmas closure period each year. The price also takes into account sickness and holiday absences as credits are not issued.
Membership Type

Direct Debit

Block Price

One Card and Standard members price for

adults and all children.

£21.25 per month
£65.64 for 12 lessons

Concessionary members price for

adults and all children.

£17.30 per month
£65.64 for 12 lessons
Request a callback
How do I book lessons?
If you have any further questions regarding SLT Swim Academy, take a look at some of our
frequently asked questions
and answers...
View your SLT Swim Academy progress at home
If you or your child have already registered and you have provided an email address as part of your registration you can also view SLT Swim Academy progress reports online with the Home Portal. This also enables you to move on through the programme including the ability to select available days and times once competencies are complete.
Just use the following link below to access the Home Portal. Register using your child's Leisure Pass number or yours if having adult lessons and follow the onscreen instructions.
Enquiries and Cancellations
For any further enquiries regarding your payments, discounts or Swim School Direct Debit please email memberships@slt-leisure.co.uk
Use the link below to register direct debit cancellations