Step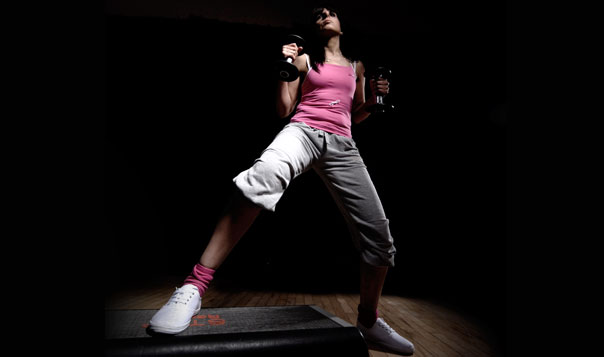 A cardiovascular aerobic style workout that tones the lower body. If you are looking for a great fat burning class, Step is the one for you. It's possible to burn up to 400 calories in this medium to high intensity class.
Over the course of one hour, you will step, kick, knee-up and lunge to music in a choreographed workout. Typically you will use a 'step' platform, so no overwhelming equipment to navigate.
For the time conscious, there's Step30; bite-size chunk of a fitness class that will raise your pulse rate.