PowerWave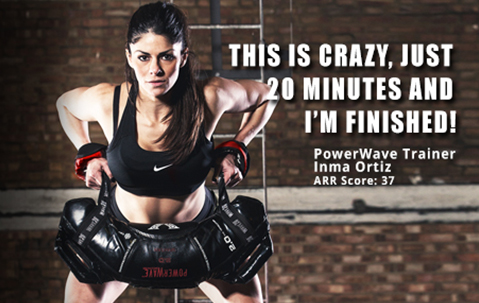 PowerWave™ is a multifunctional training device that is revolutionary by design allowing a complete body workout that is guaranteed to unleash explosive core strength and physical endurance to achieve a desirable shape in just 20 minutes. Athletes all over the world are now adopting the PowerWave™ into their daily workout.
• Enhances core strength, muscle development and endurance
• Increases metabolic rate, which results in accelerating fat loss
• Enhances rotational movement promoting joint flexibility
• Superb benefits for any gender, age or fitness level

With different routines and challenges PowerWave™ is set to be an exciting addition to the Wednesbury Leisure Centre timetable.
Each routine is a medium-high intensity 20-minute all over body workout. Whether it's fat burning, sports specific or conditioning training you're after, PowerWave™ offers something for everyone.