Mini Tennis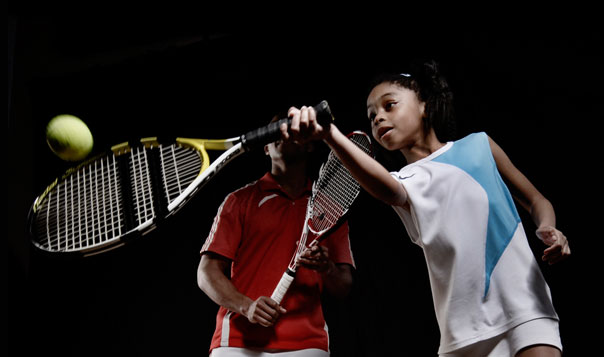 Mini tennis is a version of tennis for children - with scaled down courts and shorter racquets. As the children grow up, they can progress on to different sized courts until they are playing full-sized tennis.
For further details please contact Lee Marks on: 0121 506 4986 email: lee.marks@slt-leisure.co.uk

FREE Tennis for Kids
Youngsters aged from 5 to 8 years will be able to sign up for a free place on a six-week block of mini tennis coaching at Tipton Sports Academy during June and July. Find out more
here...
FREE British Tennis Membership

Free British Tennis Membership when registering with Tipton Sports Academy as your place to play. Enjoy discounts, news, special offers, ticker pre-sales and the chance to enter the Wimbledon ballot!
Find out how to become an LTA member here.
Click
here
to take a look at our latest Tennis programme