Hydrotherapy Pool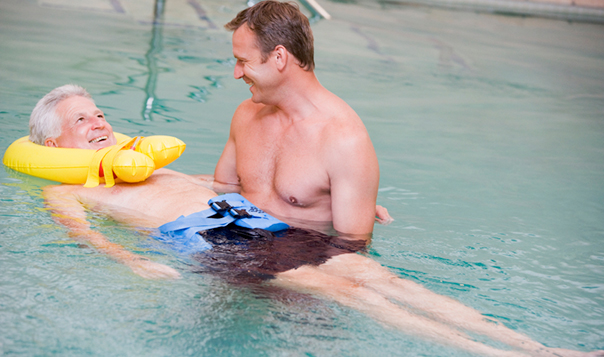 Our Hydrotherapy Pool uses warmer water to support pain relief and health related treatments including physiotherapy with fully accessible changing facilities, steps and assisted pool hoist.

The Hydrotherapy Pool can be used for a broad range of approaches and therapeutic methods that take advantage of the physical properties of water, such as warmer temperature for therapeutic purposes, to stimulate blood circulation and treat the symptoms of certain diseases.
Hydro Pools offer great benefits which includes;


• Dramatically increasing the elimination of waste, thus assisting detoxification.
• Loosening tense, tight muscles and encouraging relaxation.
• Increasing the metabolic rate and digestion activity.
• Hydrating the cells, improving skin and muscle tone.
• Boosting the immune system, allowing it to function more efficiently.
• Improving the function of the internal organs by stimulating their blood supply.