Football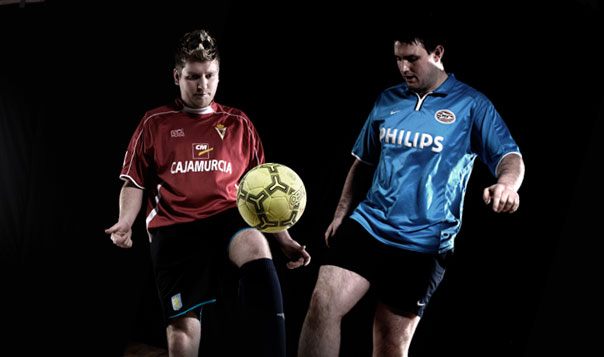 Where can I play football?
Flab-u-less Football at Hadley Stadium
Join the winning team today on our Flab-u-less football programme and start kicking back against the flab!
Flab-u-less football is a relaxed & informal football sessions specifically aimed at overweight men.
Join us every week to have a game of football in a friendly atmosphere with others who are trying to lose a little weight.
For more information on how you can become part of the team call Hadley Stadium Leisure Centre on 0300 0120121 or follow us on Facebook


What clubs can I join?
SLT supports and hosts a range of football clubs, you can find out more details of any football clubs at your local leisure centre on our Clubs page.
Minor league
The Sandwell Minor League has expanded to offer Under 15's competitive opportunities for the first time and due to the growth of the league over the last few years, now operates across six different Sandwell venues. The league also supports 30 referees and was used by the County FA to access clubs and deliver coach education workshops. The League continues to also be recognised as an FA Respect League.