Football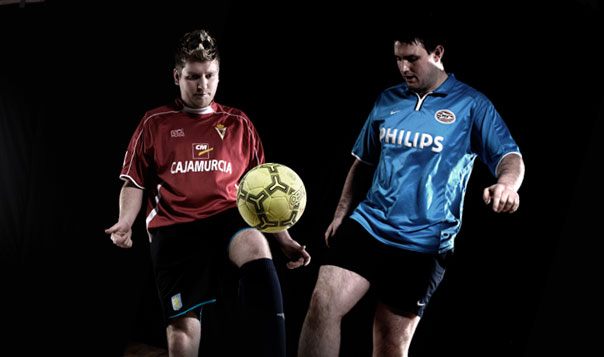 Where can I play football?
What clubs can I join?
SLT supports and hosts a range of football clubs, you can find out more details of any football clubs at your local leisure centre on our Clubs page. You can also contact our Sports Development and Physical Activity Team for further details of other football initiatives in Sandwell.
Football Development and Minor league
Our Sports Development and Physical Activity Team have extensive experience working with clubs and partners to develop football in Sandwell. Sandwell offers a range of successful initiatives such as 'Get into Football' and 'Just Play'. The team also support and host Coach Education Courses, where you can get the Level 1 and 2 FA Club Coach Awards, learn about child protection and first aid.
The Sandwell Minor League has expanded to offer Under 15's competitive opportunities for the first time and due to the growth of the league over the last few years, now operates across six different Sandwell venues. The league also supports 30 referees and was used by the County FA to access clubs and deliver coach education workshops. The League continues to also be recognised as an FA Respect League.
Local teams and clubs can also request support with applications for external funding. The team also support the development of girls and women's football and junior football clubs.
For more information, contact the Sports Development and Physical Activity Team on 0121 506 4980.