Bubble Football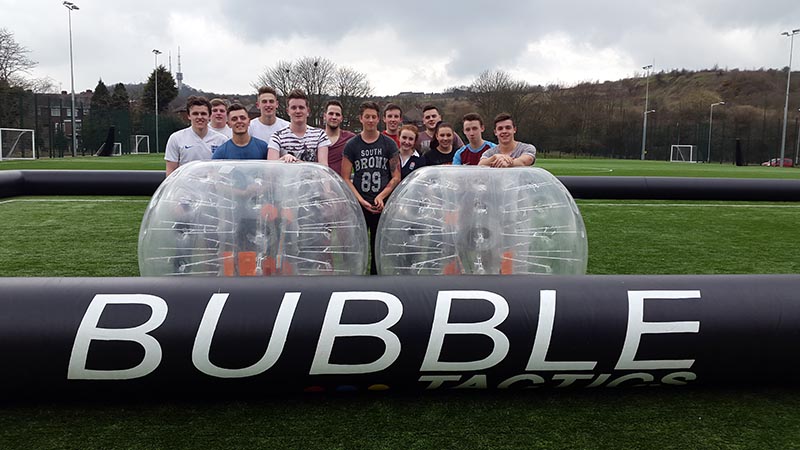 Bubble Football is a new craze that will make you bounce off the walls with fun and laughter. The game consists of fun, highly energetic games played in a bubble, not just football! Body Zorbs are large inflatable balls that you slide into, so they fit above your knees and over your head. You can then crash and bump into other Body Zorb players.
The Bubble Tactics team are there to assist and referee games and to ensure the enjoyment of the events.
The minimum age we recommend is 8 years old. However, this depends on the height of the child as the child would need to be at least 1m tall in order for them to be secure in the Zorb ball. If child(ren) are under the required measurements they will be unable to participate. Children under 16 will need consent to participate in this activity.
Adults £15 per person
Children £12 per person
Minimum of 10 Players Required
60 Minutes - 10 - 15 Players
90 Minutes - 16 - 23 Players
120 Minutes - 24 +
Simply contact Bubble Tactics to arrange the booking and we will organise the rest.
Available to book from Monday - Sunday: 9:00 am - 9:00 pm
To secure the booking we require a £60 deposit, this will be deducted from your final balance.
Contact us on
07826 101015
or email
contact@bubbletactics.com