10 Week Beginners Fitness Programme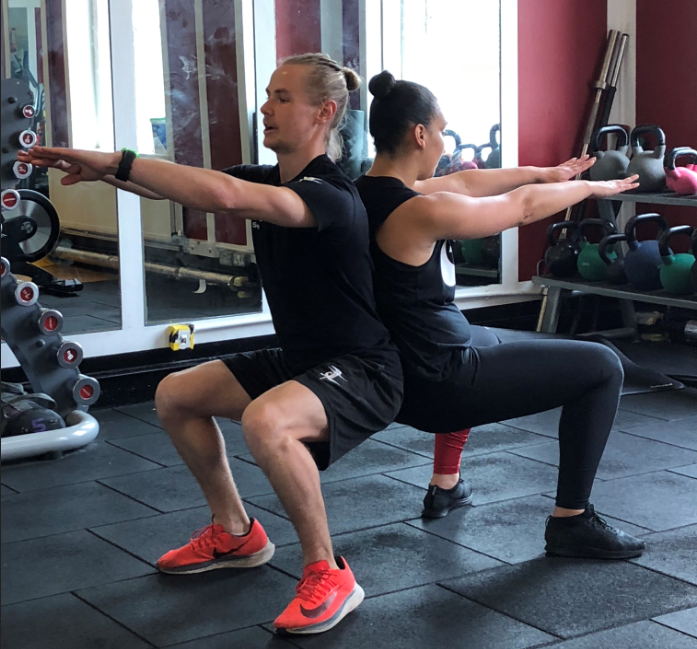 Are you looking to make a healthier lifestyle choice ?
If so why not sign up for our Fitter, Healthier, Happier 10 Week Fitness programme. The programme is aimed at beginners or those who need that extra support to help them make the right choices to reach their personal goals.
The programme runs for a set period of 10 consecutive weeks at Haden Hill Leisure Centre, Wednesbury Leisure Centre & Portway Lifestyle Centre. Before the programme starts you will meet with a member of our team who will listen to you and understand your health & fitness history and appoint you a personal trainer who is most suited to your personality and needs. We understand everyone is different.
So what's different about this programme ?
Our pilot programme returned some magnificent results. Five out of five participants completed the programme saying it had transformed their lives & inspired a genuine lifestyle change.
There are only a small number of these places available at each centre taking part in this programme. You will be part of a select group of like-minded people all working towards your personal goals. You will be invited to be part of a private Facebook group that group members can share their experiences, receive encouragement & advice from our team and other members.
You will be given a One Card membership for the period of 10 weeks which will give you unlimited access to over 350 weekly fitness classes (including the latest Les Mills releases), unlimited fitness gym access (with latest Life Fitness Equipment) and unlimited public swimming. Our gyms are open and friendly in terms of access whatever your level of ability.
You will be appointed your very own one to one personal trainer who can be accessed for a weekly session for what suits you best. Some customer want a tough personal training session or some may want some technical advice. It's up to you ! Our qualified fitness team are very experienced and you are bound to love the sessions with them.
All participants will be given a MyZone. This amazing tools are the ultimate in motivation. The belt can take heart rate readings and log most activities from cycling, running, weights, exercise classes and even HIIT training. It gives you the opportunity to track your heart rate throughout a workout to make sure you are hitting your peak performance. You earn points through your heart rate on MyZone with each heart rate measured in zones, reaching each zone gives you MEPS which is an acronym for MYZONE Effort Points. To get more points you simply have to raise your heart rate, MyZone adds a great competitive aspect to your training. You can build groups with your friends and family on the app and train with or against each other to build your MEP points and get healthy and fit along the way. Your MyZone status is determined by how consistent you are with your exercise on a monthly basis. If you earn 1300 MEPs or 'MyZone Effort Points' in a month, you meet the minimum requirement for physical activity specified by the World Health Organisation and you make progress towards the next MyZone status level.
A new feature of this programme with be a nutritional workshop & supporting e-book to help you improve this side of your lifestyle. You are not committing any time, this is just a helpful tool for some additional support. You will also be able to meet your fellow programme participants.
If weight loss is your motivator you will also get access to our Sandwell Healthy Weight Network scales which links up to a smart phone app.
Our next programme starts on Monday 17th September and ends Sunday 25th November. All programme recruits must be available for a 1 to 1 meet and greet from 10th to 16th September.
Click here to book your place today - hurry as places are limited to 10 per centre.