Supporting the environment
Supporting the environment
Sandwell Leisure Trust is committed to reducing its carbon footprint and impact on the environment.
At Sandwell Leisure Trust, we recognise the importance of protecting the environment and have installed a number of measures to reuse and recycle trade waste and consumable materials.
We have also installed Combined Heat and Power (CHP) units at three of our larger leisure facilities - Haden Hill Leisure Centre, Smethwick Swimming Centre and Wednesbury Leisure Centre. These units mean energy can be used more efficiently by converting excess heat into power.
We also work with our suppliers and local businesses to reduce our environmental impact.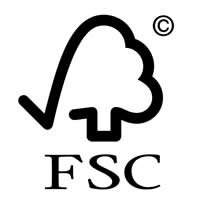 Where possible marketing materials are printed on paper approved by the FSC, Forest Stewardship Council, from responsibly managed resources. The ink is vegetable based. Waste ink, paper and printing plates are recycled.
Our sport and leisure centres have received Sandwell's Business Environmental Charter award ranging from Bronze to Gold standard. This award recognises the commitment of our staff in reducing our centres' impact on the environment. This also demonstrates the sites' commitment to supporting environmental issues at the facility and those of Sandwell listed in Agenda 21.
Our Declaration
To acknowledge the effects of climate change.
To recognise the benefits that can be achieved through combating climate change.
To commit to actions reducing the effects and causes of climate change and to reduce our carbon footprint.
Sandwell Leisure Trust also has an Environmental Policy detailing the trust's ongoing commitment. For further information, email info@slt-leisure.co.uk.
Select an activity or leisure centre