Scott
Fitness Team - Portway Lifestyle Centre
Why did you work in this industry?
From a very young age I was involved in competitive sports. Playing football at school of excellence level and Athletics mainly 400m and cross country running. When I left school I wanted to join the RAF as a Physical training instructor and officer so I went to college then university. That really put me on the path of an instructor and teacher. I worked for Wolverhampton University after my education and have worked for numerous leisure providers over the 18 years.
How many years' experience do you have coaching people in health & fitness?
Since August 1999 I've been involved in coaching, teaching, and instruction.
What is your main area of specialism?
Cardiac
GP referral
Exercise with disability
Sports Science
Where does your passion lie in the industry?
For me it is all about you. The process of watching you achieve your goals through applied exercise science is worth all the effort.
What is your coaching style?
I have more a philosophy than a coaching style, and there is two quotes that always spring to mind that give me inspiration or focus you might say. The first is "the pursuit of excellence has its own reward" (Vern Gambetta). I bring this mind set or call it attitude into my training, my work and I try to install this in my clients. Anyway coaching style should change and evolve with your clients to best suit their needs. As Bruce Lee said 'be like water'.
What would a typical session with you look like?
A session with me is more about me learning about you, than you learning from me. There is nothing typical about my training method, a body will specifically adapt to any imposed demand placed upon it. I make sure your session is 100% geared around you likes, goals, and desire. If you're happy, I'm happy, I suppose that the only comparison I can make between my clients sessions.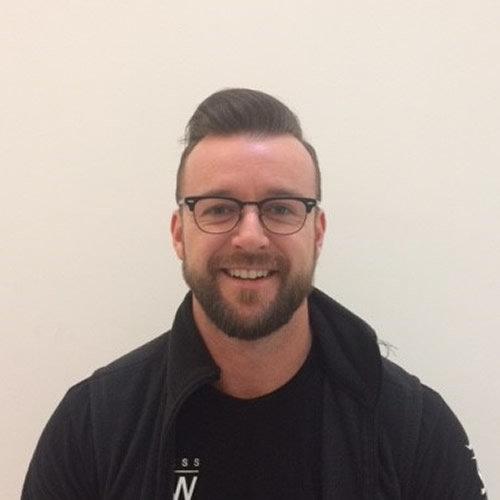 Specialisms:
Rehab & Disability | Sport Specific | Weight Loss

Email Scott

Back to the team