Matt
Fitness Team - Tipton Leisure Centre
Why did you work in this industry?
To help people, as when I started training there wasn't much help around and where it was it was personal trainers who wanted as much money out of you as possible and I thought that was a crazy way about it as most can't afford that.
How many years' experience do you have coaching people in health & fitness?
I have been training people for 10 years in a gym environment but I also used to coach primary school children before that
What is your main area of specialism?
Hypertrophy
Strength based training
Where does your passion lie in the industry?
Helping people realise they can do so much more than they believe they can do is an amazing feeling. 'get their head into the game and their body will follow'
What is your coaching style?
I take a laid back approach to coaching if the trainee is serious and willing to put the effort in that's needed to change, while it might be tough I don't feel the need to shout when the threat of burpees is enough to keep most people going.
What would a typical session with you look like?
Sessions will be whatever you want them to be. I'll always suggest what I feel will be best and help you improve the most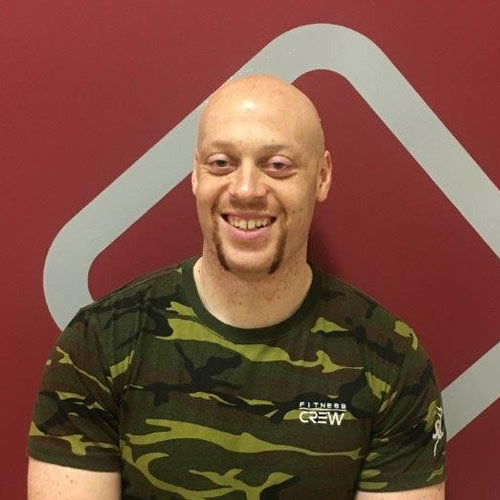 Specialisms:
Muscle Gain | Strength

Email Matt

Back to the team