Markus
Fitness Team - Tipton Leisure Centre
Why did you work in this industry?
I joined the industry because I've always been interested in health and fitness and I enjoy coaching/instructing and helping others achieve their goals.
How many years' experience do you have coaching people in health & fitness?
11 years
What is your main area of specialism?
Where does your passion lie in the industry?
My passion lies in making exercise enjoyable and effective for everyone. I like to encourage people to challenge themselves as it is very rewarding to see them make progress and achieve the results they wanted or didn't think they could achieve
What is your coaching style?
My style is naturally very motivating. I'm very adaptable depending on the individual I'm coaching and I have the experience to recognise which approach I need to use to bring the best out of somebody.
What would a typical session with you look like?
Typically, I like to have a chat and set some goals with the customer so I know what they are looking to get out of the session. From there it can vary greatly what exercises the session consists of, but I aim to keep the customer interested, challenged and wanting to come back for more (after a rest!).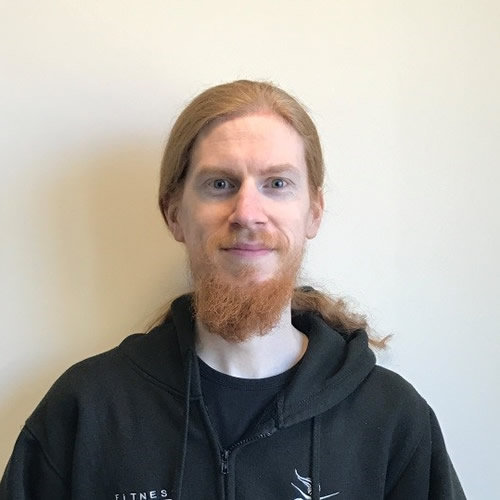 Specialisms:
Weight Loss | Ab & Core

Email Markus

Back to the team