Jon
Fitness Team - Smethwick Swimming Centre
Why did you work in this industry?
I got into the fitness industry through my college as part of my sports science and fitness courses. After I got a rugby injury with a spiral fracture of the knee and a prolapsed disc I gained a lot of weight and went to 21stone 4lbs at my biggest. I joined a gym and lost it, since then I want to help others with their fitness journeys.
How many years' experience do you have coaching people in health & fitness?
I have 6 years experience with coaching rugby, football, cricket and boxing.
What is your main area of specialism?
Weight training
Sports specific training
Where does your passion lie in the industry?
My main passion is body building, I love the buzz of working out and watching day to day, week to week, and year to year seeing yourself improve, and I like how it not only makes you physically stronger but also makes you mentally strong.
What is your coaching style?
I love to have fun with a laugh and a joke but I don't mind being the bad guy!
What would a typical session with you look like?
Fun, sweaty, hitting your goals in the session, support and banter!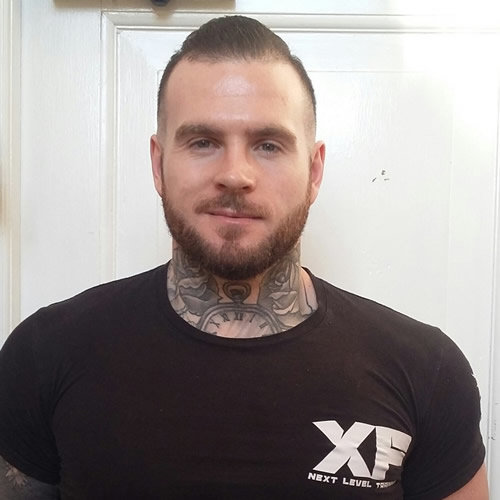 Specialisms:
Weight Training | Sport Specific | Weight Loss

Email Jon

Back to the team