Heather
Fitness Team - Haden Hill Leisure Centre
Why did you work in this industry?
Being inspired by the people who were already in the industry is what got me into it!
I got into the industry when I was 18 due to being inspired by the coaches in the sport in which I was training/participating in (Judo). It was by chance that I took up the sport as I wasn't looking for a "club" or discipline to train in! That passion for training was noticed & I was encouraged to qualify as a coach which led me to teaching the Olympic sport in schools, colleges & leisure centres all over the county & surrounding counties.
It is in the more recent years that a new set of opportunities/focuses have changed my direction in the industry from being sport specific & it was actually getting a "gym membership" (at Smethwick Swimming Centre) that kick started a new career path for me. My coaching (Judo) had meant that my own training had taken a back burner so I was looking for new challenges & having regular PT sessions at SSC opened my eyes to so many different training methods & classes. It was my PT who motivated me/inspired me to get trained up/qualified as a Gym Instructor. It was her encouragement that ultimately led to where I am today.
How many years' experience do you have coaching people in health & fitness?
14 years- My teaching/training background is in Judo, teaching various ages across the whole of the county. It is in more recent years that I have diversified & qualified as a Gym Instructor teaching "gym based" classes such as KettleBell, ViPr, Circuits etc. I am also qualified in indoor cycling & Les Mills programmes (BodyCombat, BodyPump & Grit).
What is your main area of specialism?
I'd say my main area of specialism would be sports specific because of coming from a sports specific background (Judo). Although there are a variety of cross transferable skills that I have taken from this. Judo is a highly technical sport with hundreds of complex moves to master so I would say I am very technical instructor, breaking down moves/use of equipment/training formats in both classes & 1-2-1 sessions.
Where does your passion lie in the industry?
Teaching has been a massive part of my background so I genuinely love to teach classes, there is something about "group fitness" where we train in numbers which makes for an amazing training environment. The atmosphere & energy that classes generate drives me when I'm teaching & when I'm writing class programmes. It gives me a massive buzz seeing people train as hard as they can with smiles on their faces!
What is your coaching style?
I would say that my "coaching style" is hard but full of encouragement (& a bit of humour!). I do have a very adaptable approach though because of having a technical background so when working with "clients" I asses their level of fitness & train accordingly (although I may sometimes challenge if I can see someone holding back! Only because I can see they are capable of a little more though!!).
What would a typical session with you look like?
I suppose because of the broad range of classes/disciplines that I teach there is no "typical session" but across all of my sessions the things that cross over between all of them is probably my personality & work ethic. I like to train hard so in all of the sessions I will be driving people to put in as much as they can but bringing in a element of fun & humour into the training too.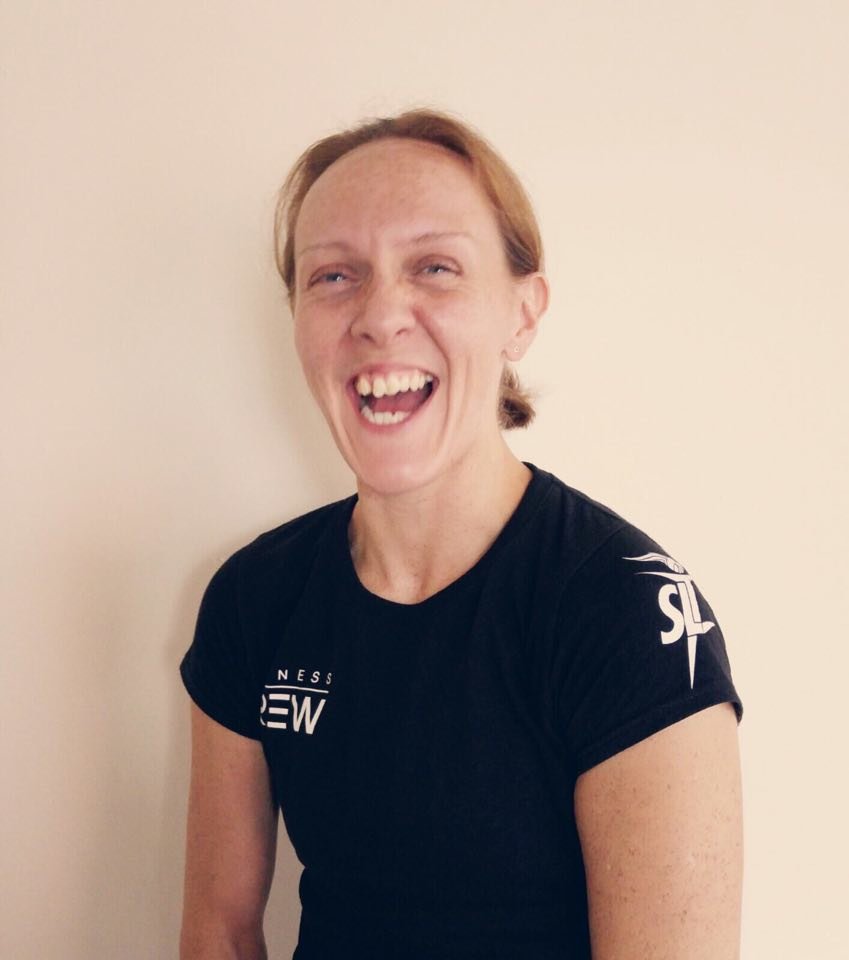 Specialisms:
Sport Specific

Email Heather

Back to the team