Heather
Fitness Team - Haden Hill Leisure Centre
My greatest fitness achievement is…
Achieving my Black Belt in Judo.
I can help if you want to…
Get results, confidence and enjoyment out of the gym! Everyone is different in respects to what their reasoning behind having a gym membership is so I hope that I can be of assistance to anyone who comes to me! We are here to support you on "your" journey so if it's a confidence boost you need with equipment or technique or a full on Personal Training sweat session then I'm always happy to help
My biggest fitness tip is...
Find workouts that you look forward to doing and don't be afraid to try things that get you out of your comfort zone! Whether that workout is done in a class you attend, a programme the gym team have put together for you or you're just hitting the gym and doing some weights or cardio! Also build a good network of "gym buddies" can make a huge difference to your results too! You will find you are more committed to getting to a workout even on your off days if you have made arrangements to meet friends in a class or in the gym to train together!
What I love most about my job…
Teaching! Probably because teaching has been a massive part of my background so I genuinely love to teach classes, there is something about "group fitness" where we train in numbers which makes for an amazing training environment. The atmosphere & energy that classes generate drives me when I'm teaching. It gives me a massive buzz seeing people train as hard as they can with smiles on their faces! Although saying that I love the variety my job brings. No two days are ever the same for me and that's something I am very fortunate and grateful for.
The classes I teach include:
BodyPump
BodyCombat
Grit
Sprint
Indoor Cycling
Circuits
Functional
Drills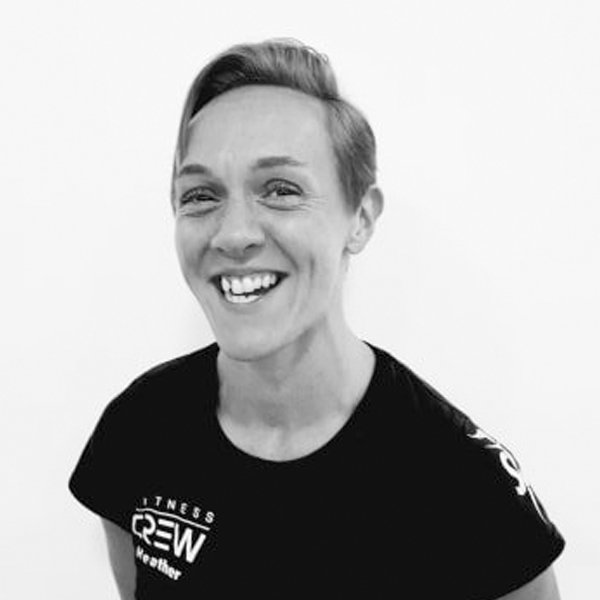 Specialisms:
Sport Specific

Email Heather

Back to the team