Hayley
Fitness Team - Portway Lifestyle Centre
Why did you work in this industry?
In my early 20's I developed bad eating habits and weight issues due to the job I was in. Then something clicked in my head and I decided to leave my job, and go down a new avenue. I first started to train and focus on my nutrition which helped me to loose weight and regain the confidence I had lost. I decided I wanted to help other people who were in similar situations so I enrolled on to my Gym and fitness instructor course
How many years' experience do you have coaching people in health & fitness?
12 years
What is your main area of specialism?
Weight loss
Body conditioning
Rehab and disability

Where does your passion lie in the industry?
My main passion when it comes to classes and teaching is Les Mills Grit, and any HIIT style training this is when I can really zone in on people and push them out there comfort zone this is where change begins, as its normally only a 30minute style training plan its great and can fit into any ones day.
However my passion in the gym is different, I want to help build confidence and help people develop everyone has a goal and for me helping that person achieve that goal is the best part of my job. We are all here for the same thing in the end we all want to build a better version of ourselves.

What is your coaching style?
I'm a bit hyperactive and a comedian at times, I like to create a fun atmosphere where people work hard but have fun at the same time, but don't worry I do have a calm side I'm not always hyperactive.
What would a typical session with you look like?
A typical session with me depends on the person I have in front of me. Were not all the same and something that suits one person may not suite the other. We all have different needs and abilities so being versatile and being able to adapt a plan are the key. I will do a mix of things to find what works for you and to find what level we start at. You and your body are the leader I'm just there to guide, push and challenge you. This is then where the fun begins.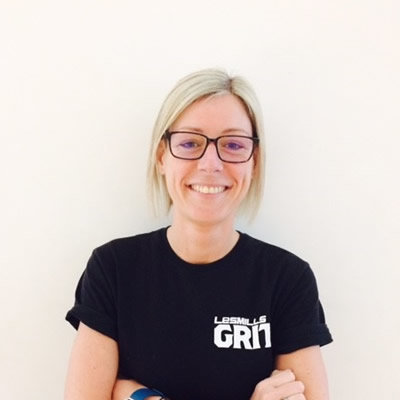 Specialisms:
Weight Loss | Body Conditioning | Rehab & Disability

Email Hayley

Back to the team