Cheyenne
Fitness Team - Wednesbury Leisure Centre
Why did you work in this industry?
I started working in this industry as I was passionate about helping people to get fit and healthy. I feel like exercise can have a big impact on the mind which is also why I wanted to get involved.
How many years' experience do you have coaching people in health & fitness?
I have worked for a year and half in a gym environment and I have coached football for 2 years.
What is your main area of specialism?
I specialise in weight management, muscle toning and building and I also have an advanced nutrition qualification so I like to really focus on a client's food intake.
Where does your passion lie in the industry?
Personally, my passion is to work with clients using the gym and exercise to help get them into a better and more positive mind-set as well as achieving the physical goals they have. I'm also passionate about helping more females use the resistance equipment and free weights as there is a lot of myths around women lifting weights.
What is your coaching style?
My coaching style can vary from client to client as I feel everyone responds differently. I can be strict with the clients that need it and benefit from coaching in that manner but I also can be more laid back as some people feel intimidated and put off from someone who is too strict. Either was the client will feel worked after every session.
What would a typical session with you look like?

A typical session would consist of the client being pushed to their max using a combination of bodyweight and resistance based exercises. I like to regularly bring new equipment into a session to keep it fun and interesting while using equipment in a non-conventional way.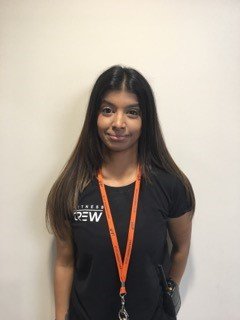 Specialisms:
Weight Management |Muscle Toning |Building

Email Cheyenne

Back to the team